Polskie Meble (Polish Furniture) – Poznan
Polskie Meble (Polish Furniture) – Poznan
The SALOMONA showroom is a place that is a tribute to design, art, elegance and modernity. A place where classic and more avant-garde styles intertwine. It presents unique antique furniture, such as a restored original baroque armchair or a coffee table with a marble top lifted by an over 150-year-old African mahogany base.
For: a family
Type: showroom
Area: 160 m2
Scope of works: interior + furnishing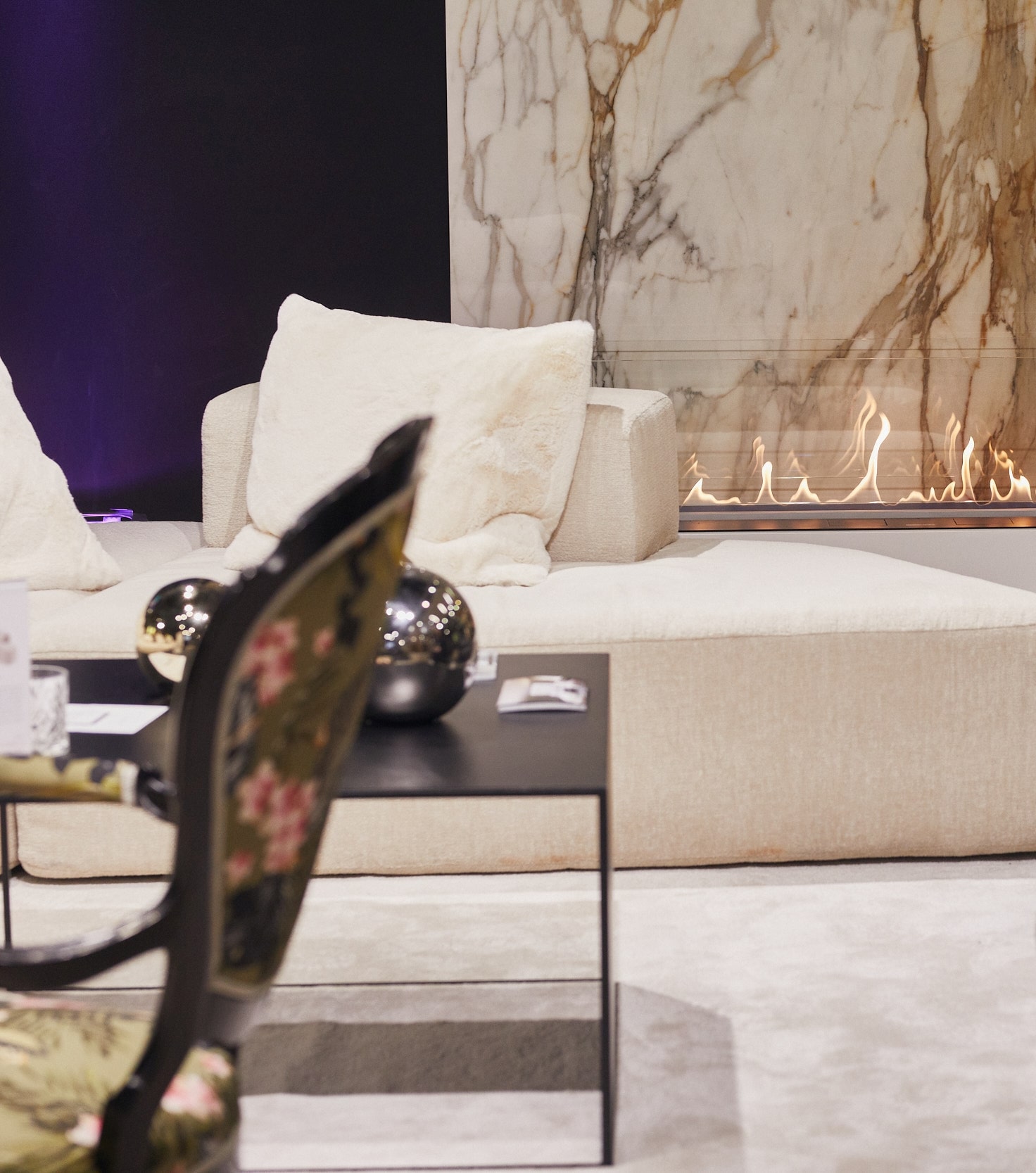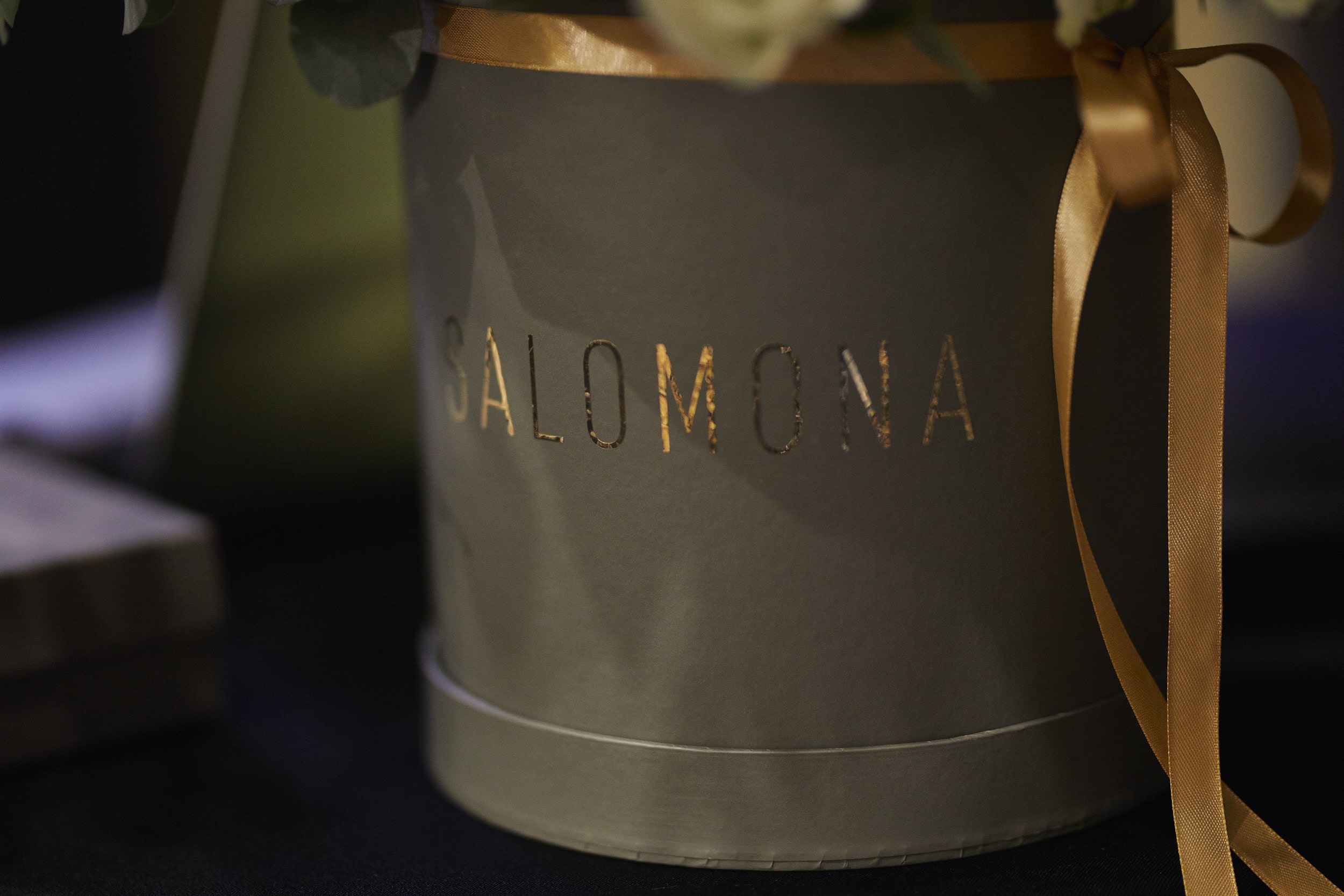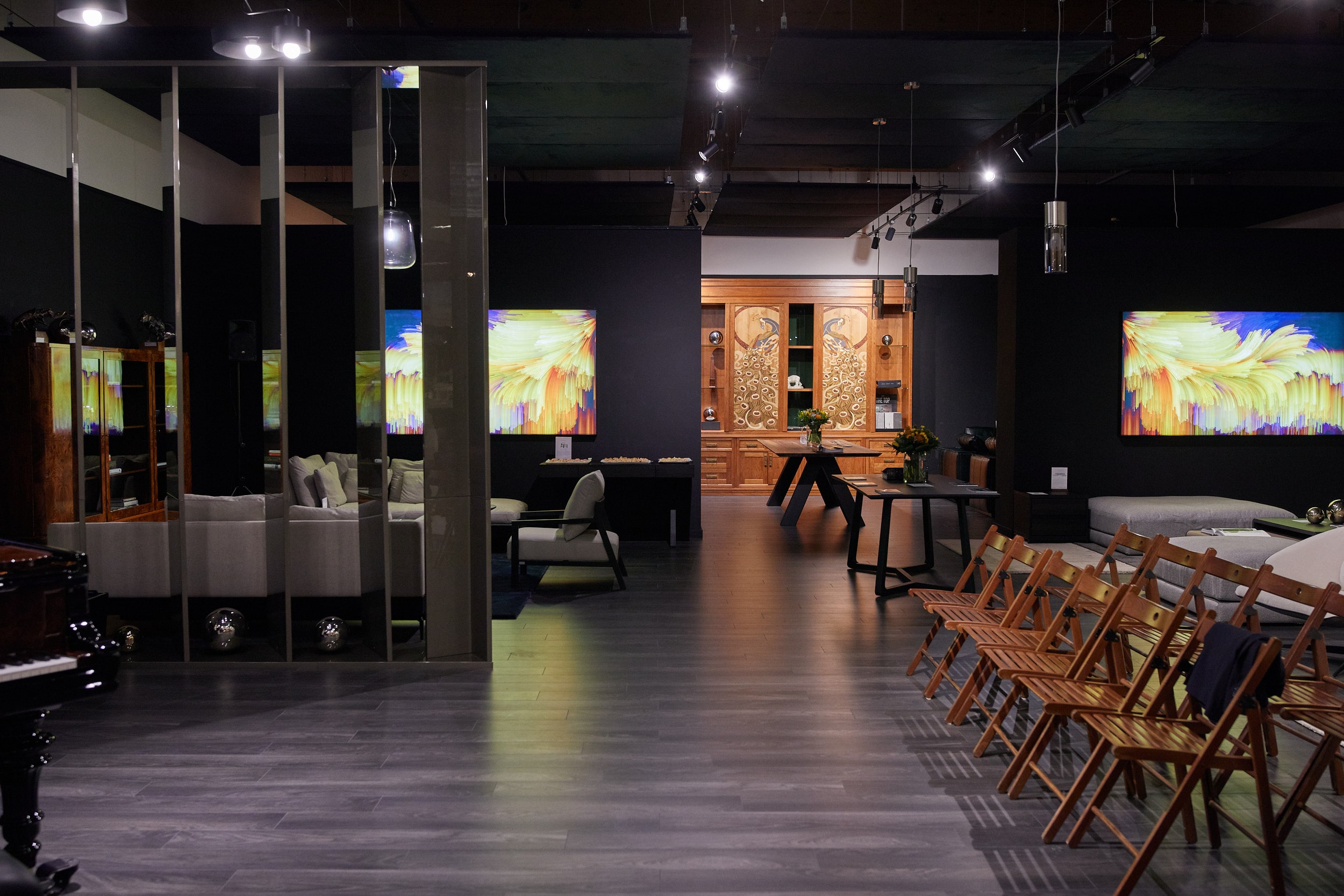 The space equipped with furniture according to the design of arch. Maria Sipińska-Małaszyńska, Ph. D., which were hand-made in our studios, with attention to every detail.
The ceiling panels used in dark and soft velour allowed for warming the space and improving the acoustic conditions in the entire interior.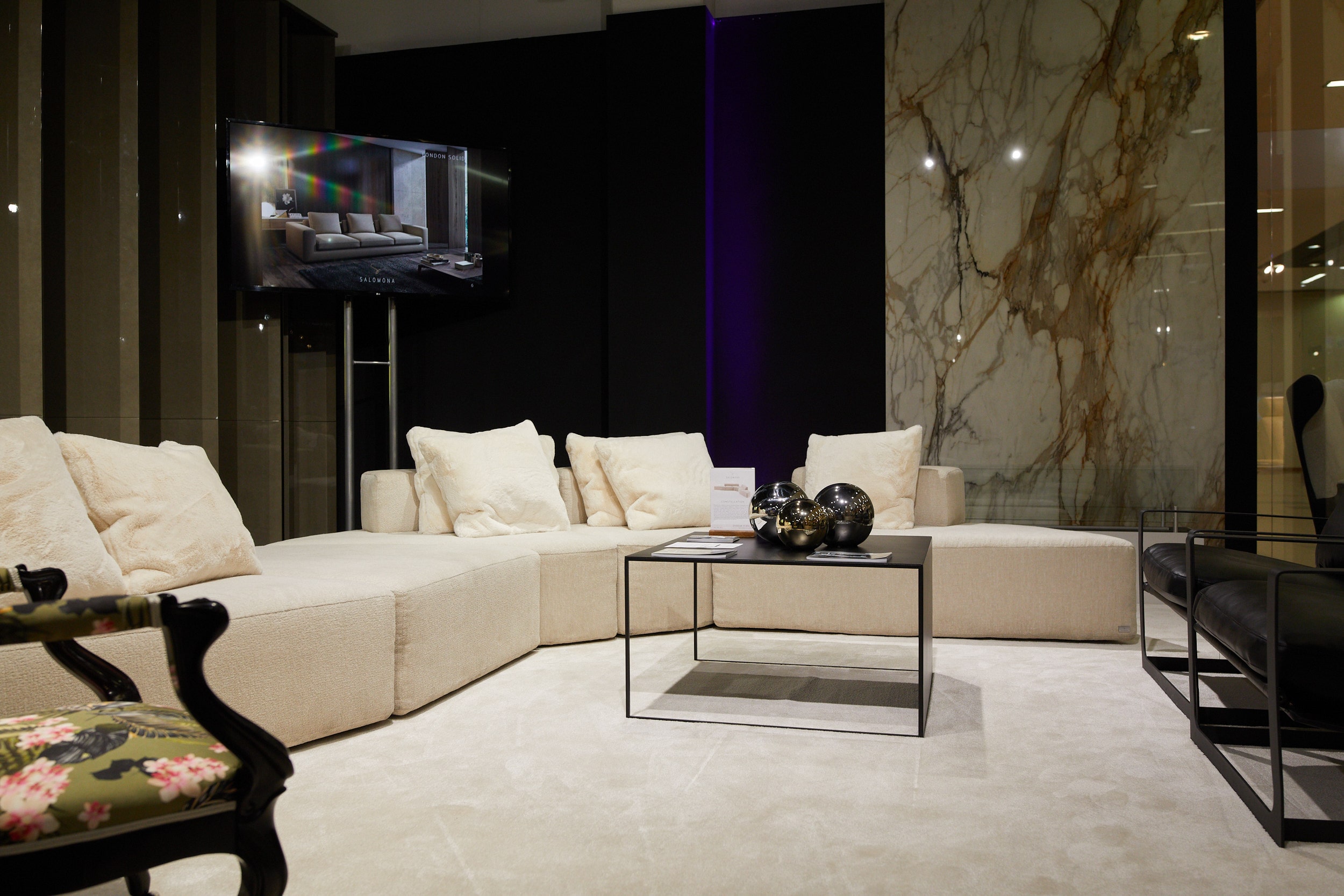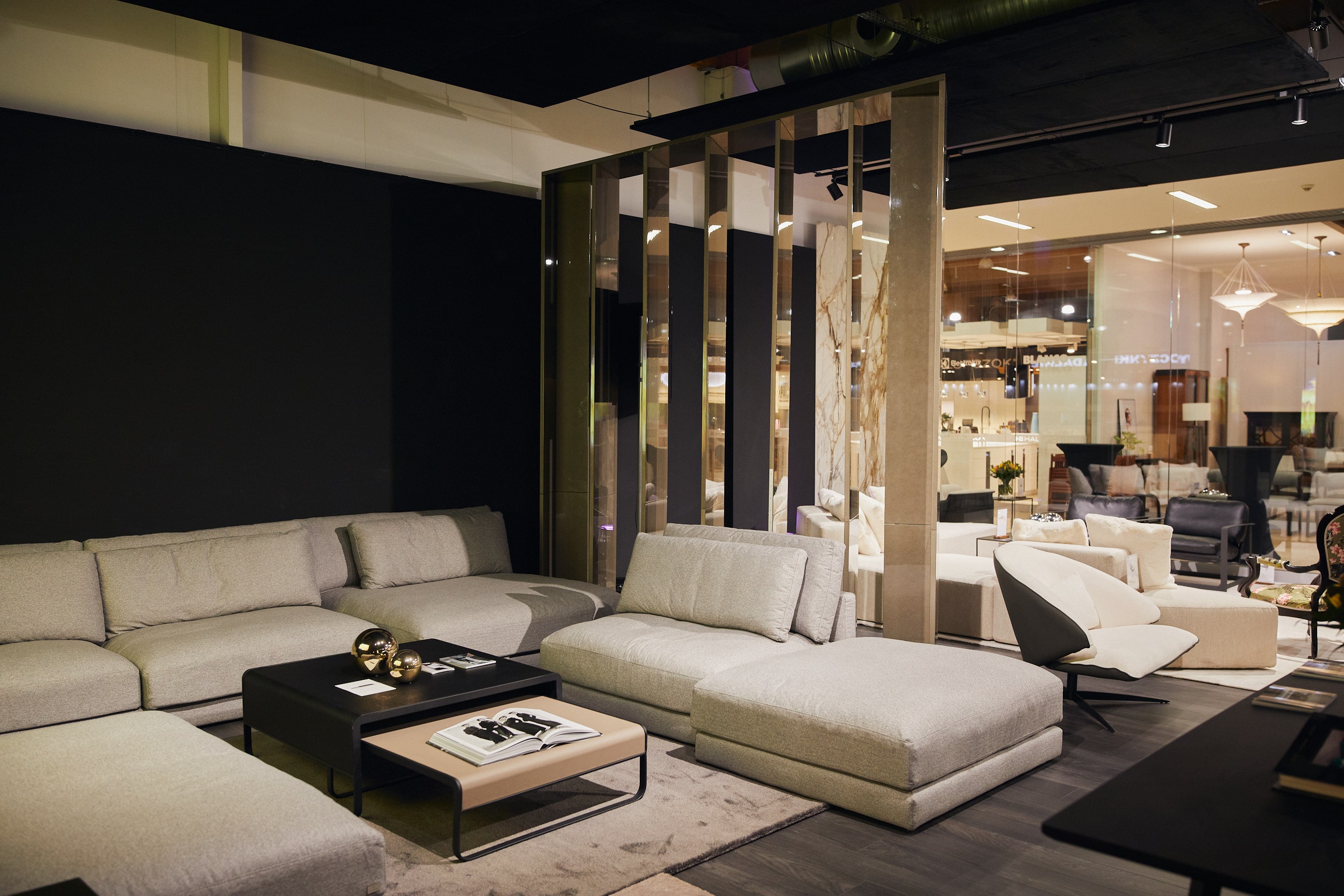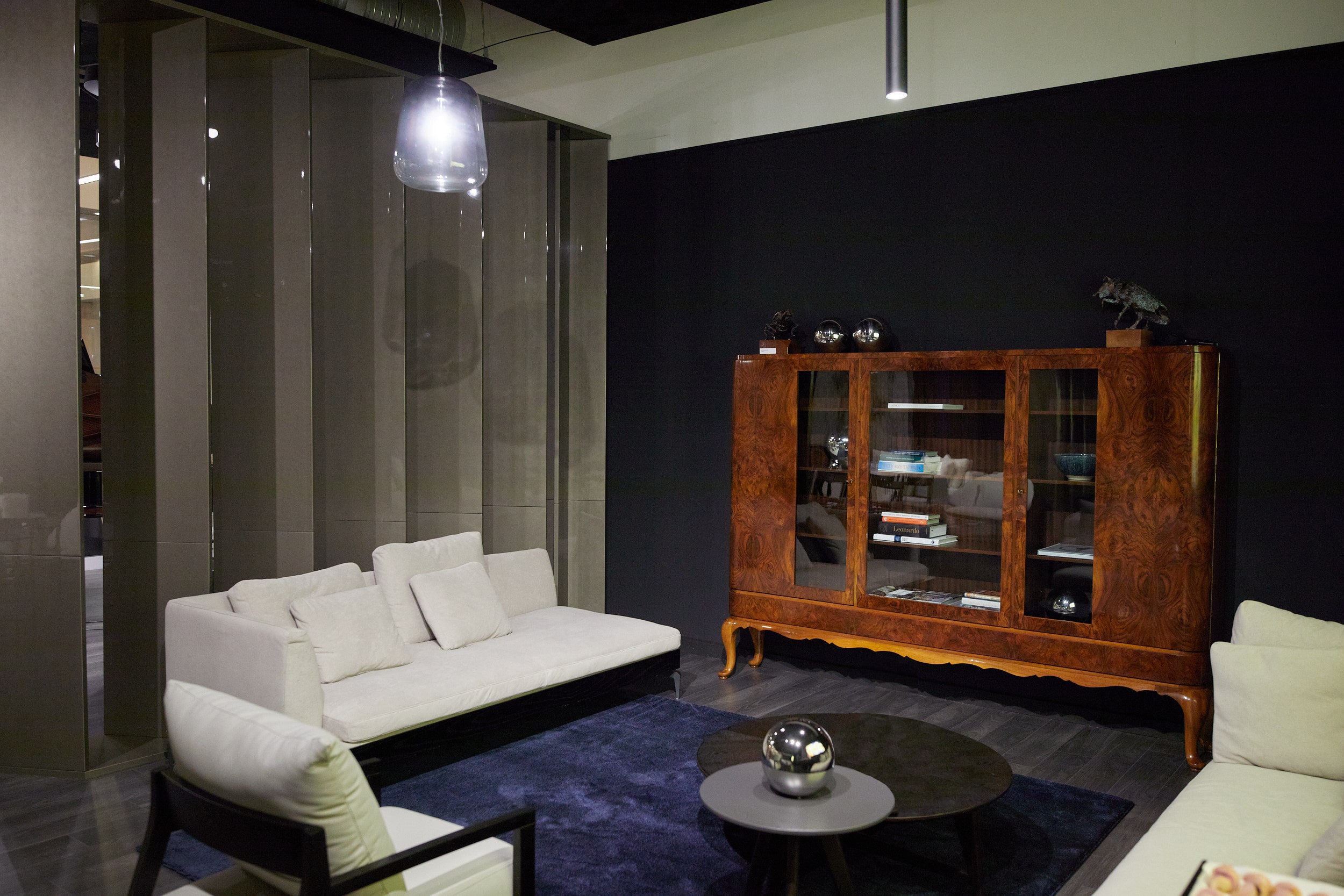 Open-work partition walls at extreme points subtly separate the prepared interiors from one another, thanks to which an atmosphere of intimacy has been created. In addition to upholstered furniture, the interior of the showroom is filled with modern paintings, sculptures and marquetry, honouring the craftsmanship of the old art of artistic carpentry.