WINIARNIA (Winery) – Poznan Ogrodowa
WINIARNIA (Winery) – Poznan Ogrodowa
The Piccolo Piemonte winery was commissioned by the owner of the Italian vineyard Cascina Merenda. Before starting the project, we travelled to the green Piedmont in order to conduct a thorough analysis of the local architecture and style of wineries and vineyards.
For: a family
Type: commercial property
Area:  242 m2
Scope of works: interior + furnishing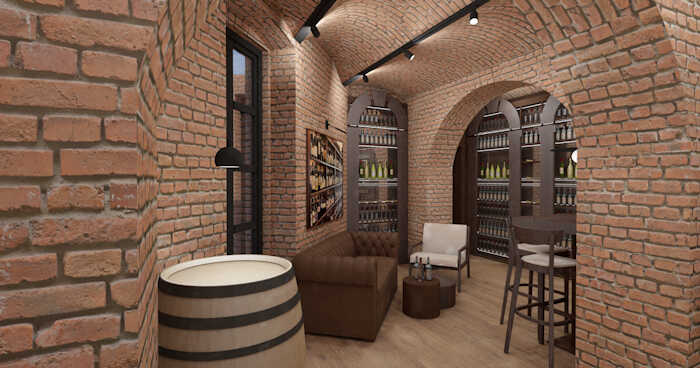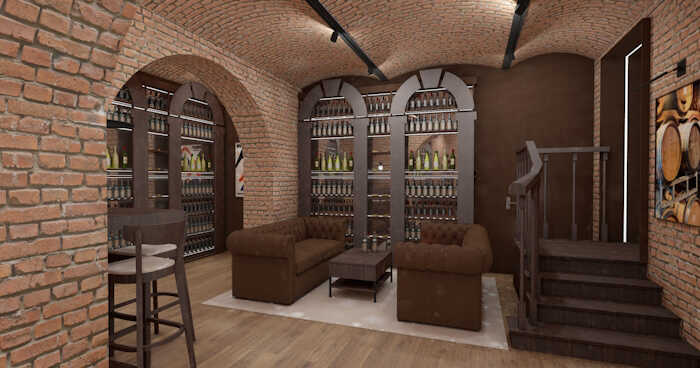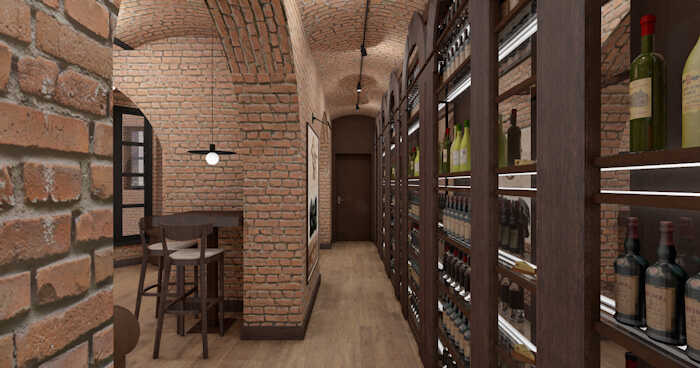 We transferred a bit austere but romantic style to the basement of a pre-war tenement house at Ogrodowa St. in Poznan.