Upper Cheyne Row – Londyn
Upper Cheyne Row – Londyn
How to integrate British classics with contemporary architecture?
This is our answer and proposal.
For: a family
Type: apartment
Area: 30 m2
Scope of works:  interior + furnishing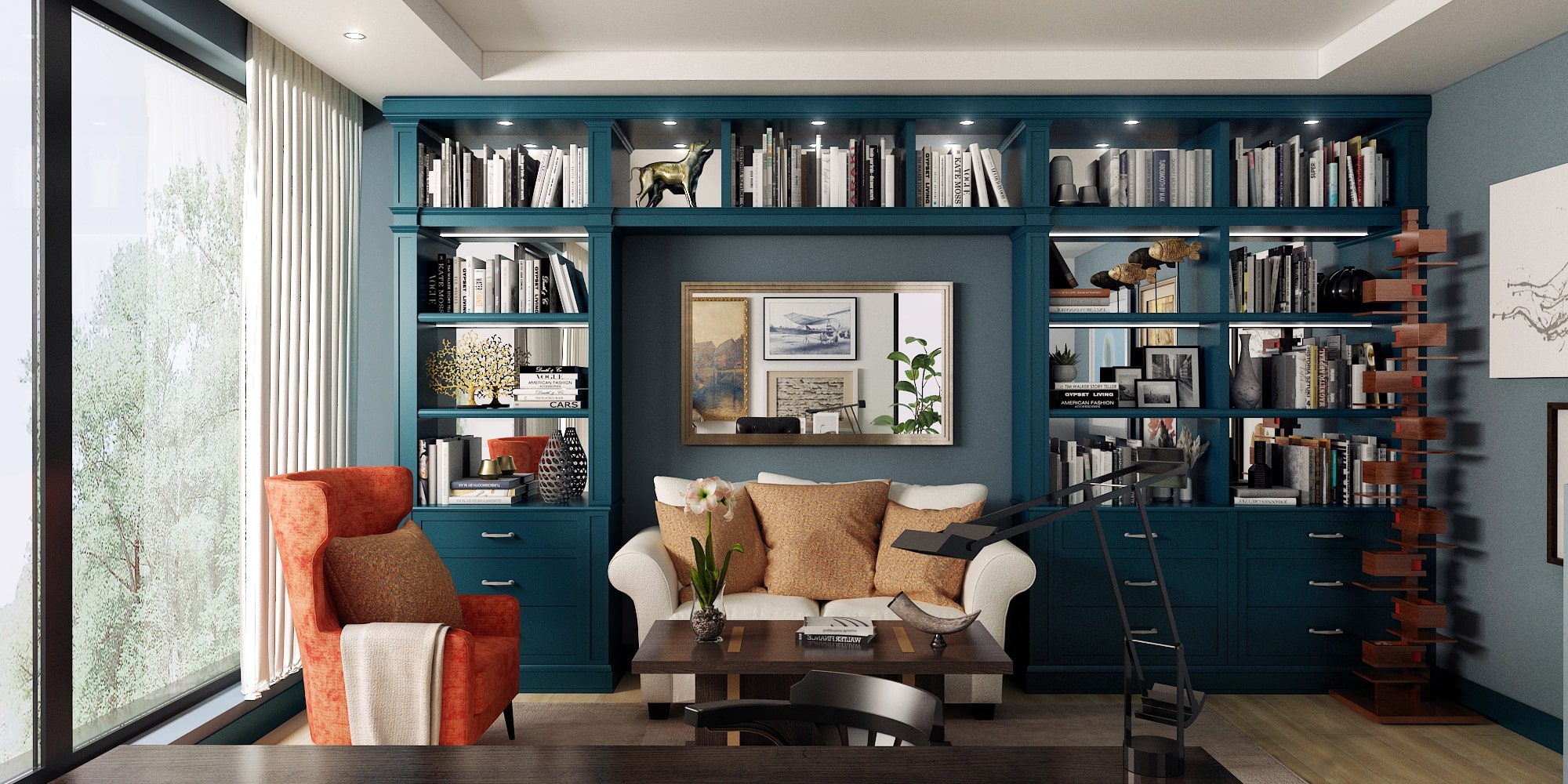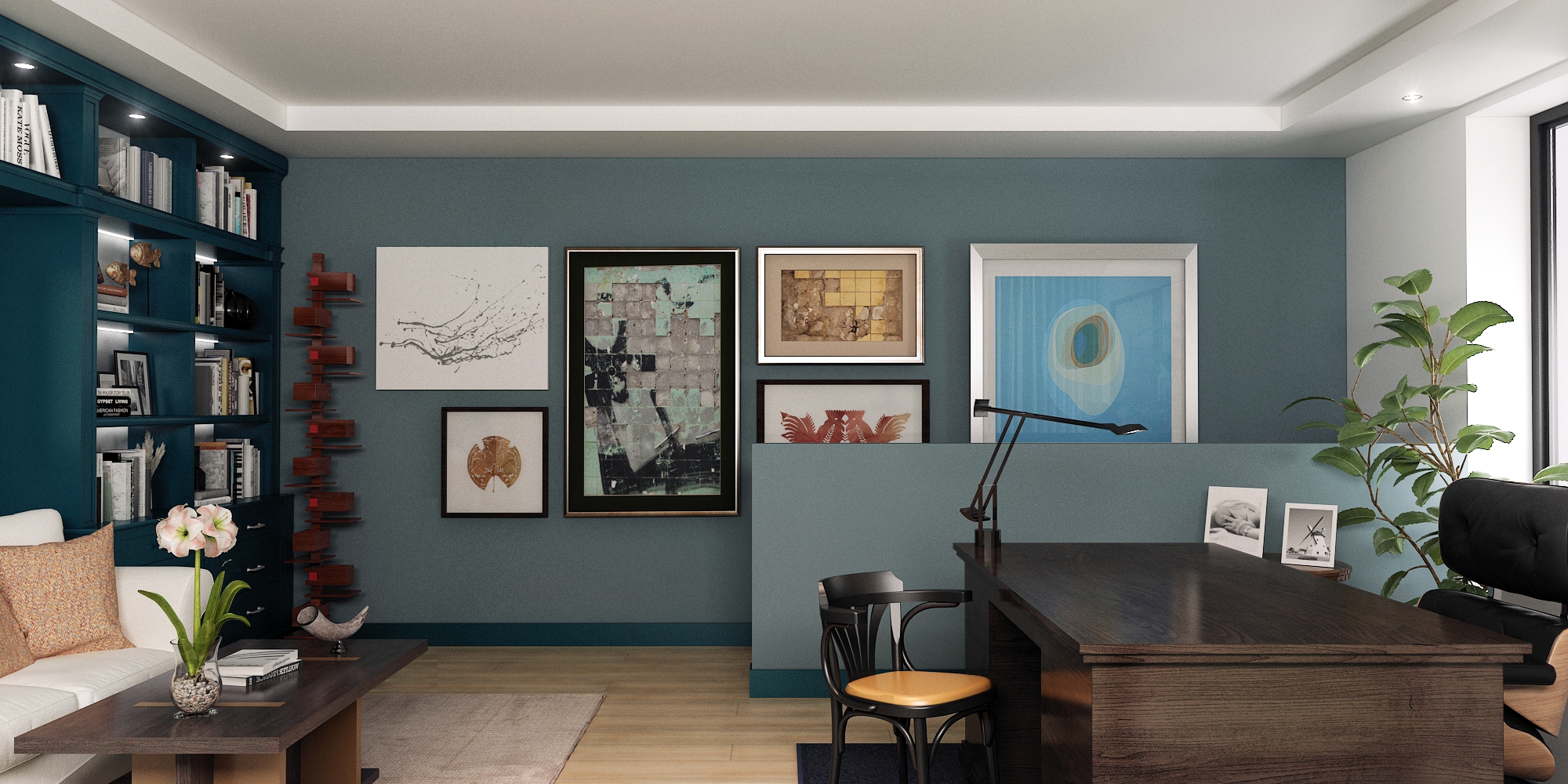 The classic form of a bookcase, the shape of the sofa and the desk easily blend in with the well-known modernist furniture designs, such as the USM Haller cabinet, Eames office chair or Frank Lloyd Wright's Taliesin lamp.