Towarowa – Poznan
The highest located apartment in the city offers a unique view. The panorama of the city is the background for the stylish and elegant interior of the apartment. Natural veneer wall linings are a continuation of custom-designed built-in wall units.
For: a family
Type: apartment
Area: 102 m2
Scope of works: interior + furnishing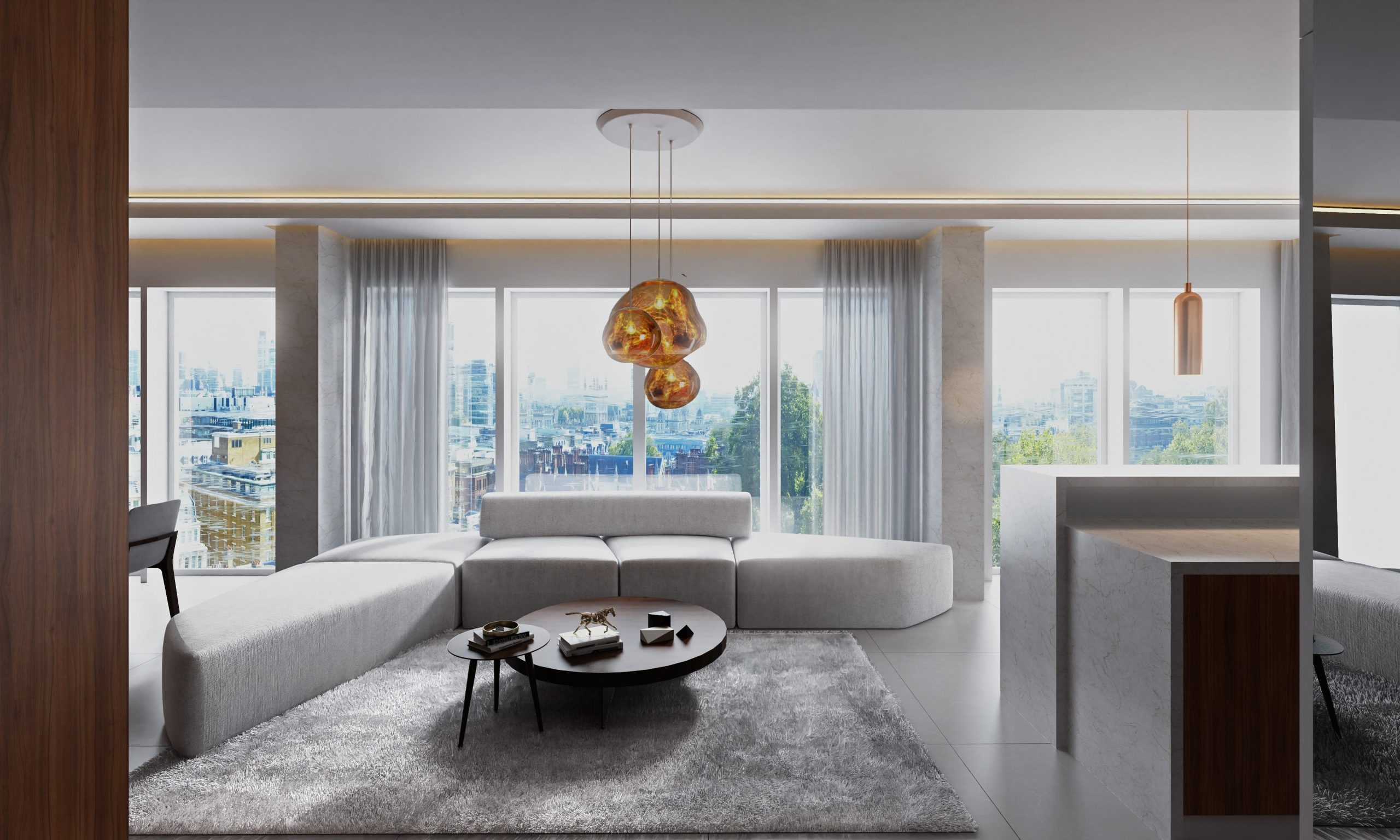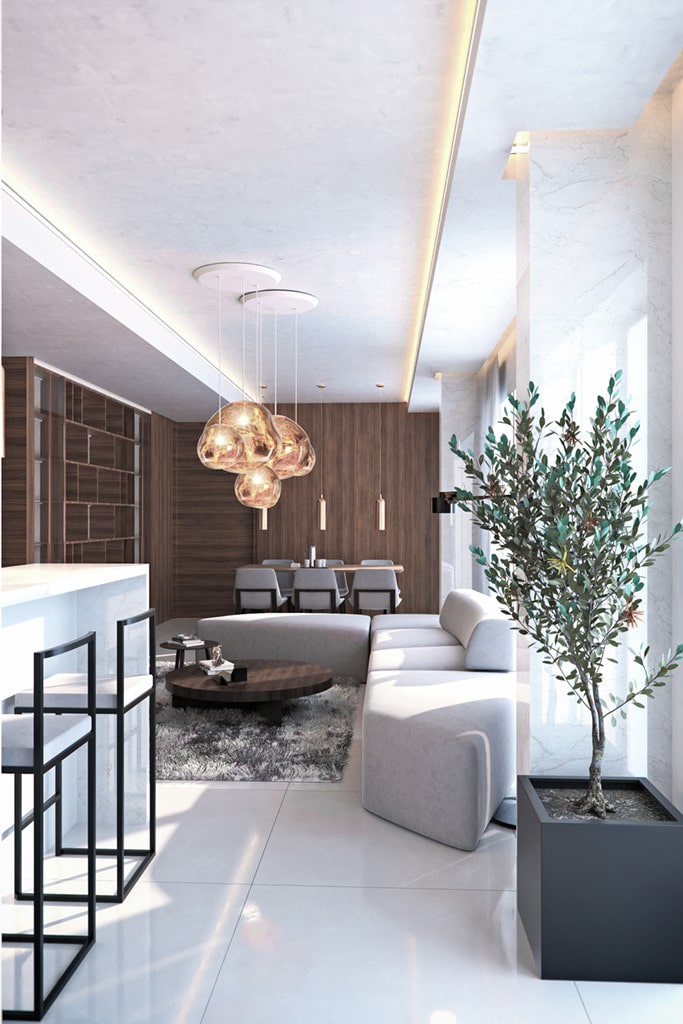 The floor is made of high-quality Italian sintered stone, the Taj Mahal natural stone cladding brings refinement and grandeur, and the soft carpets are used to warm up the whole composition. A modern and original bio-fireplace was also added to the interior, which in a safe and ecological way creates an atmosphere filled with warmth.