Podlaska – Poznan
In the historic, elegant residential district of Poznan, a project inspired by this extraordinary neighbourhood was created. The student house offers apartments at the highest level.
For: students
Type: a dormitory
Area: 477 m2
Scope of works: architecture + interior + furnishing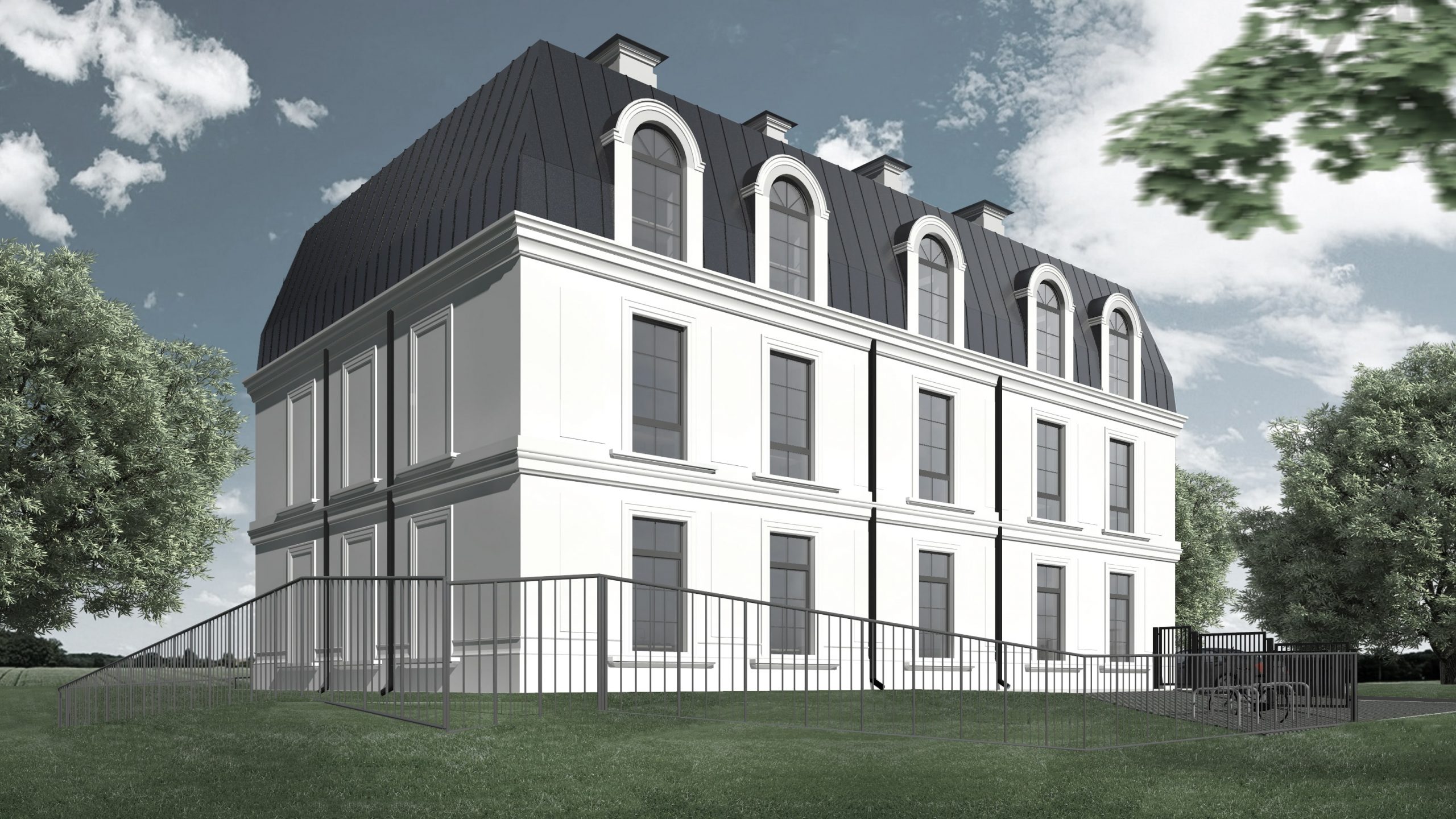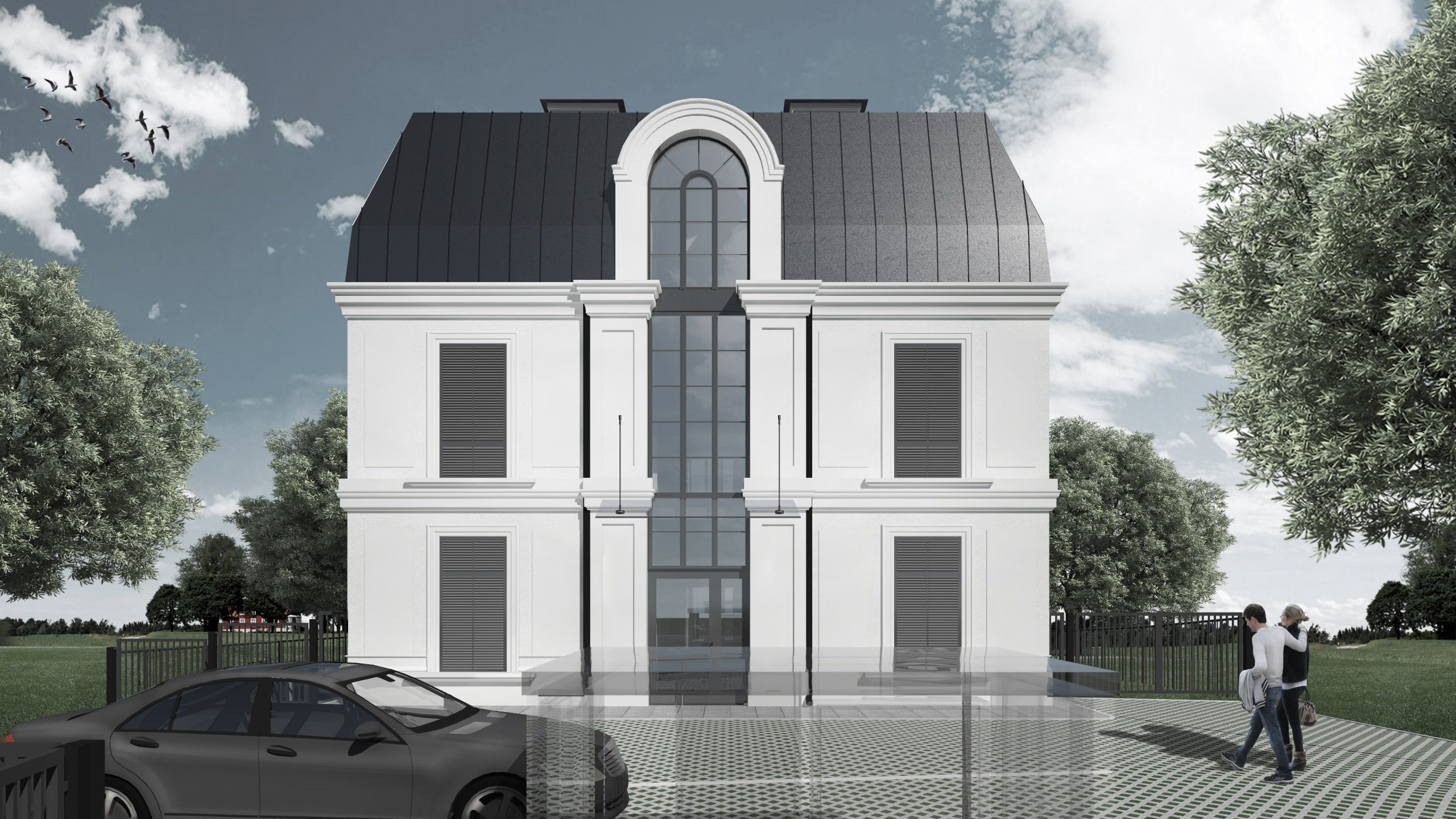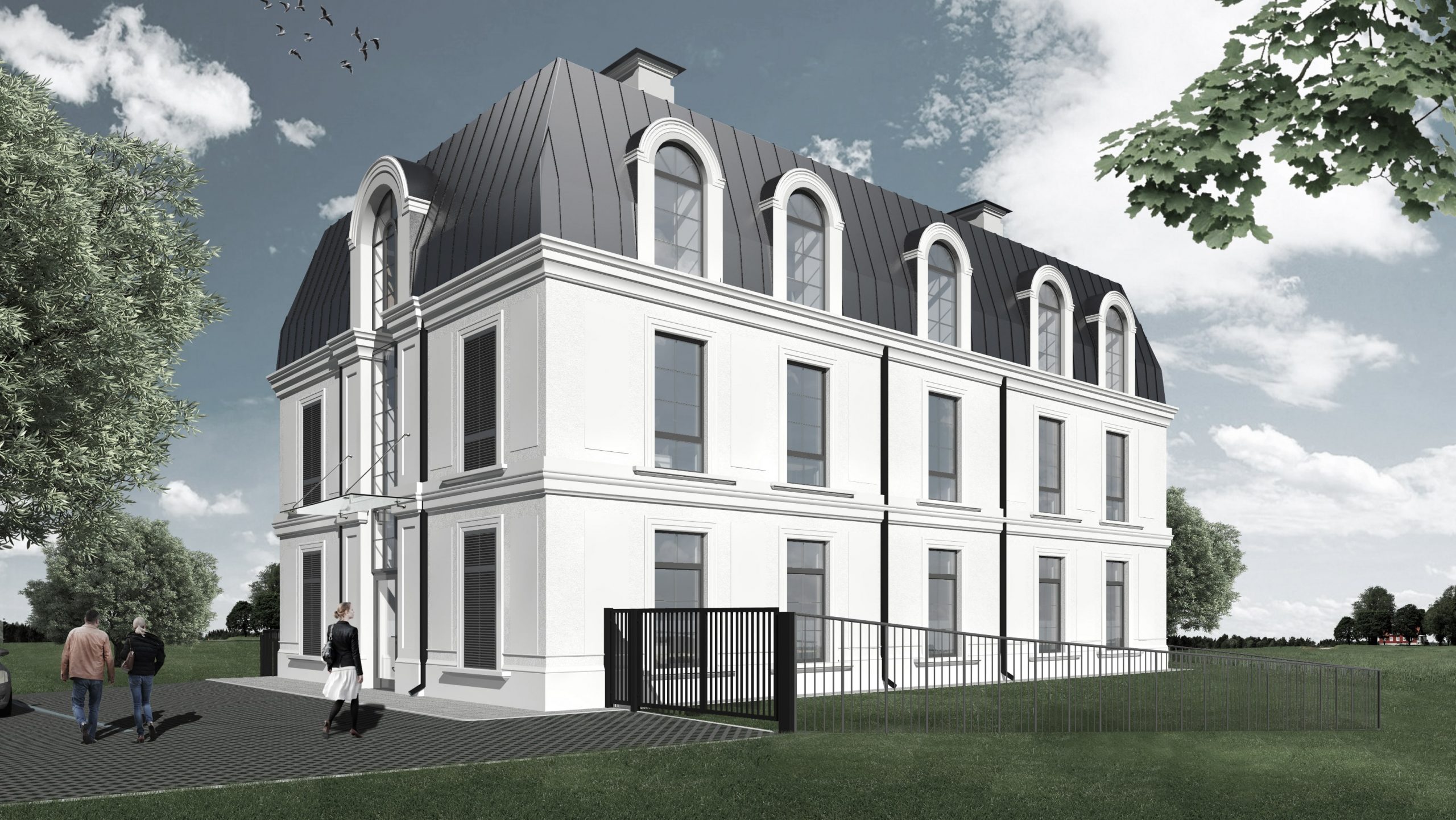 The neoclassical style of the façade was broken with a contemporary entrance portal and a glazed passageway section. The mansard roof, covered with grey stainless steel, contrasts with the bright colours of the walls. The window joinery and the articulation of the windows give the entire composition a timeless elegance.