Perłowska – Poznan
A house with a simple, modern shape is located in the immediate vicinity of Lasek Marceliński. The simple, white façade includes a few elements finished with natural split stone cladding.
For: a family
Type: a detached house
Area: 290 m2
Scope of works: architecture + interior + furnishing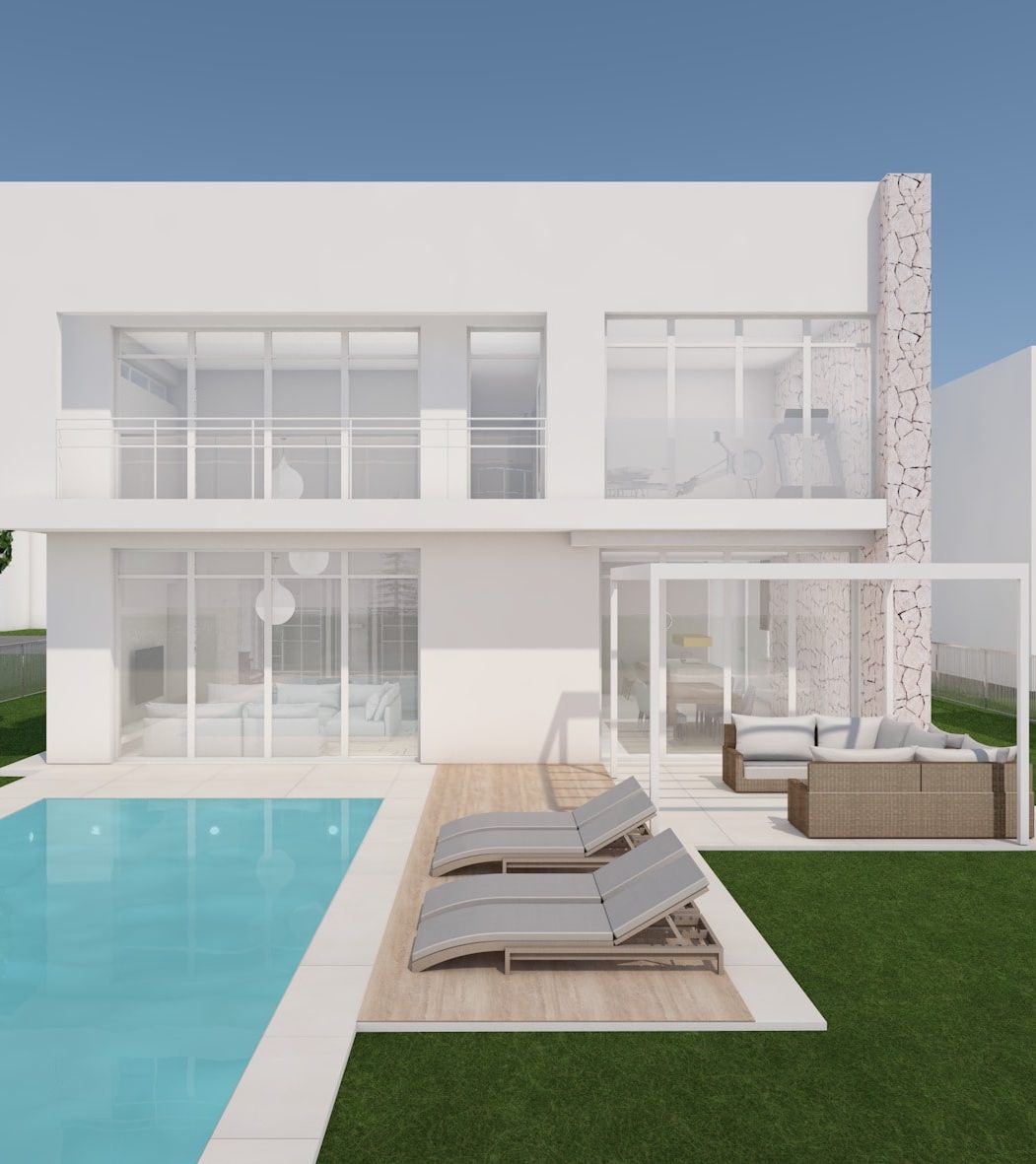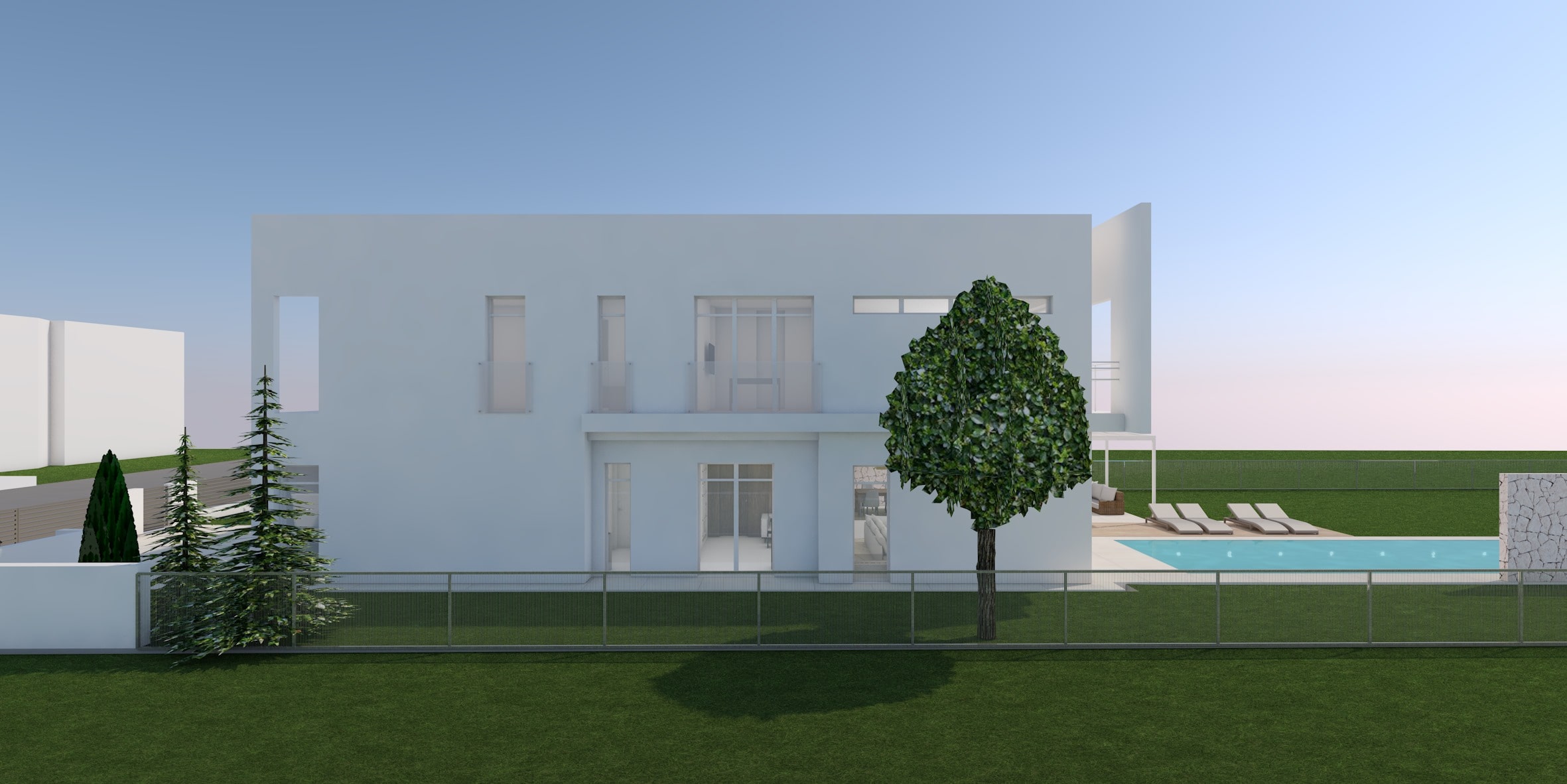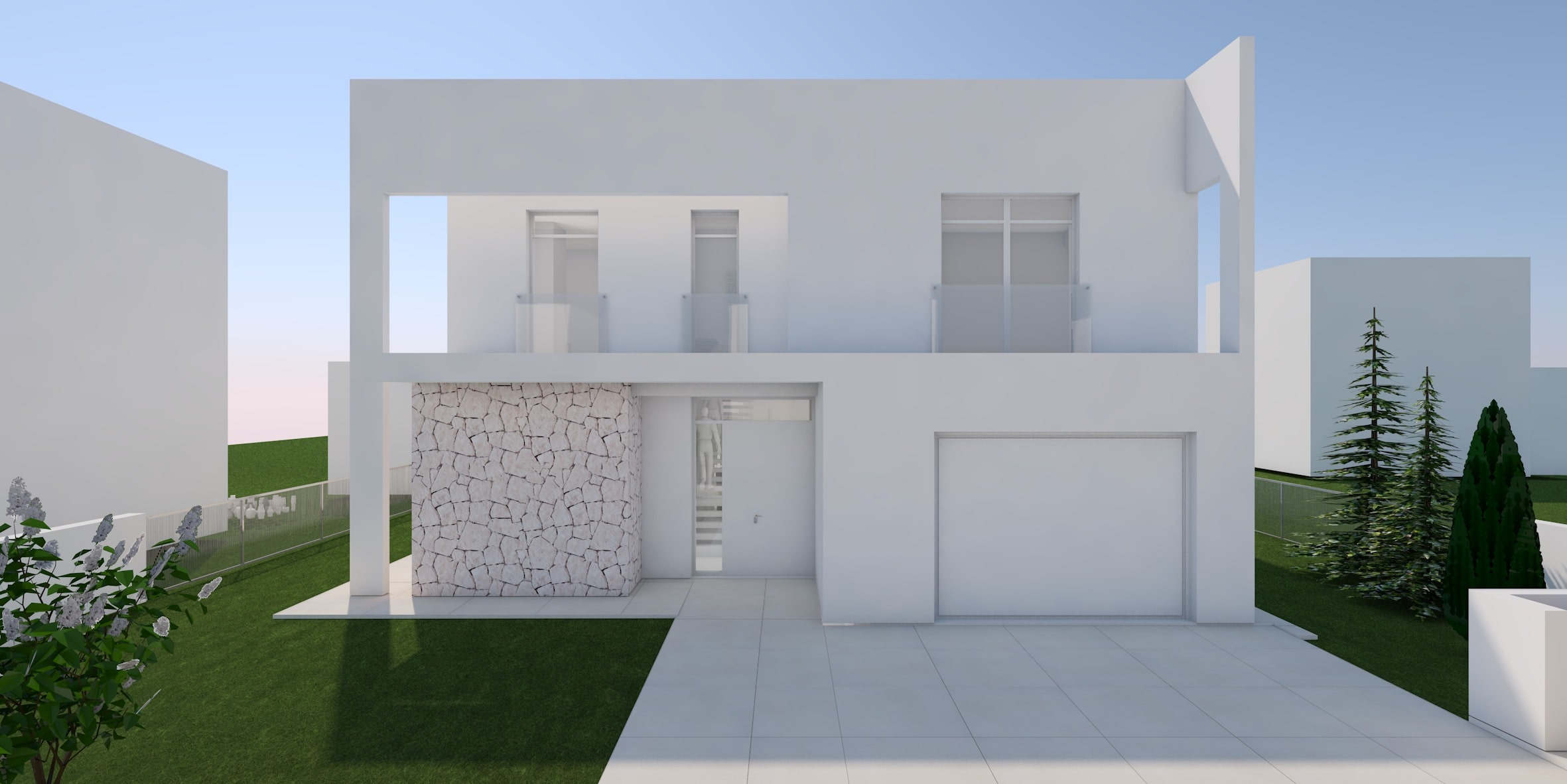 The garden has a large swimming pool, terrace and decorative walls finished with the same stone that is on the façade of the building. Large, numerous glazing let light into the house and make the interior intertwine with the exterior.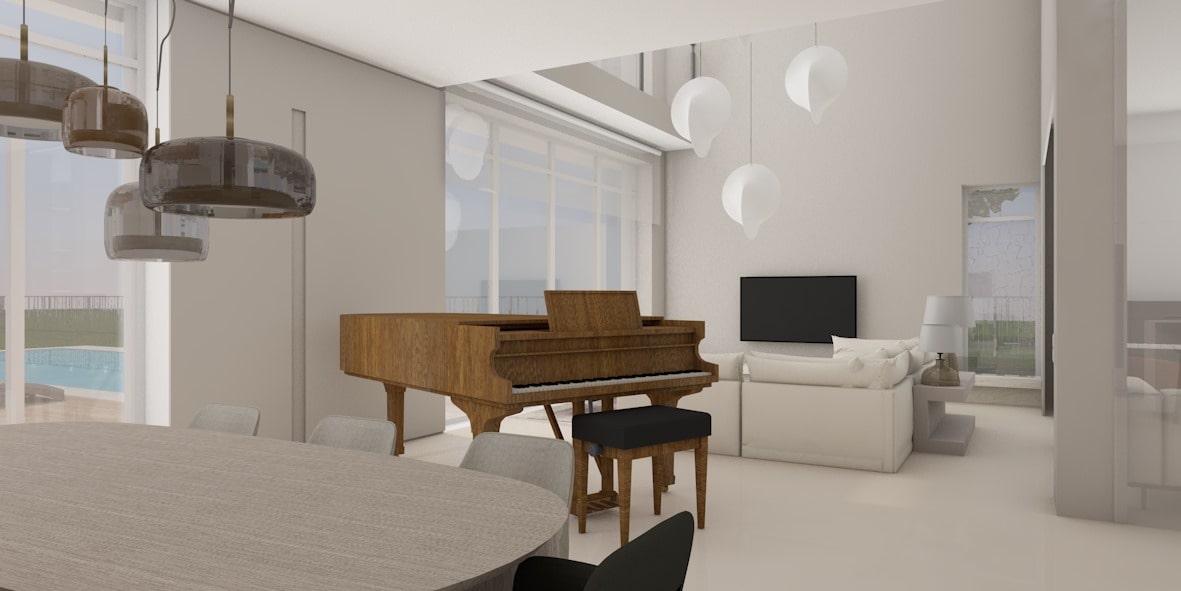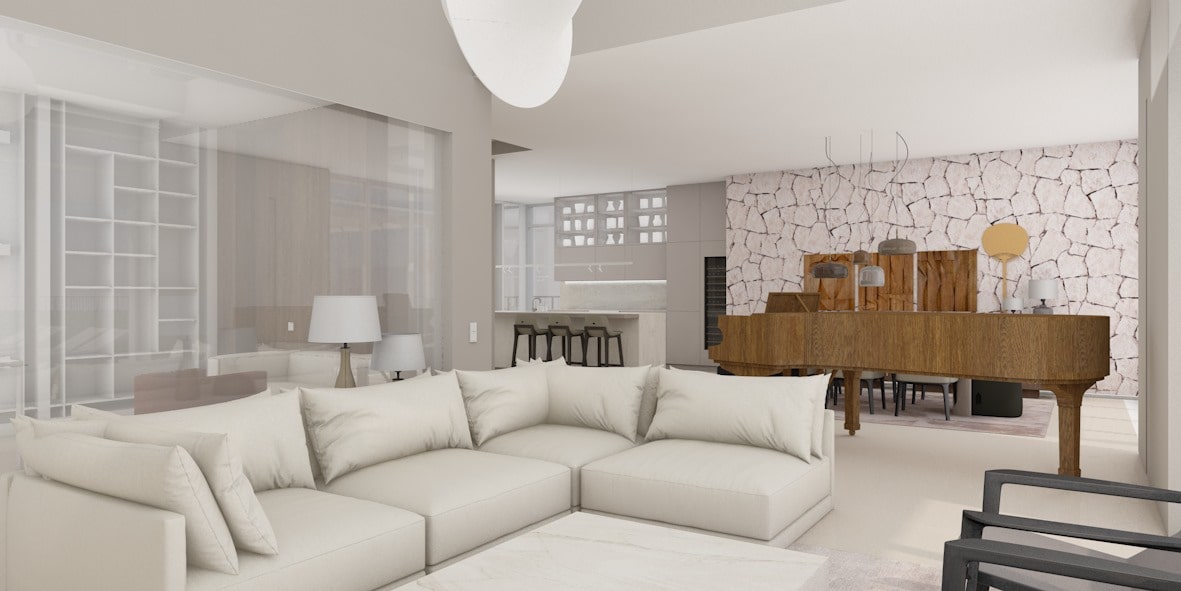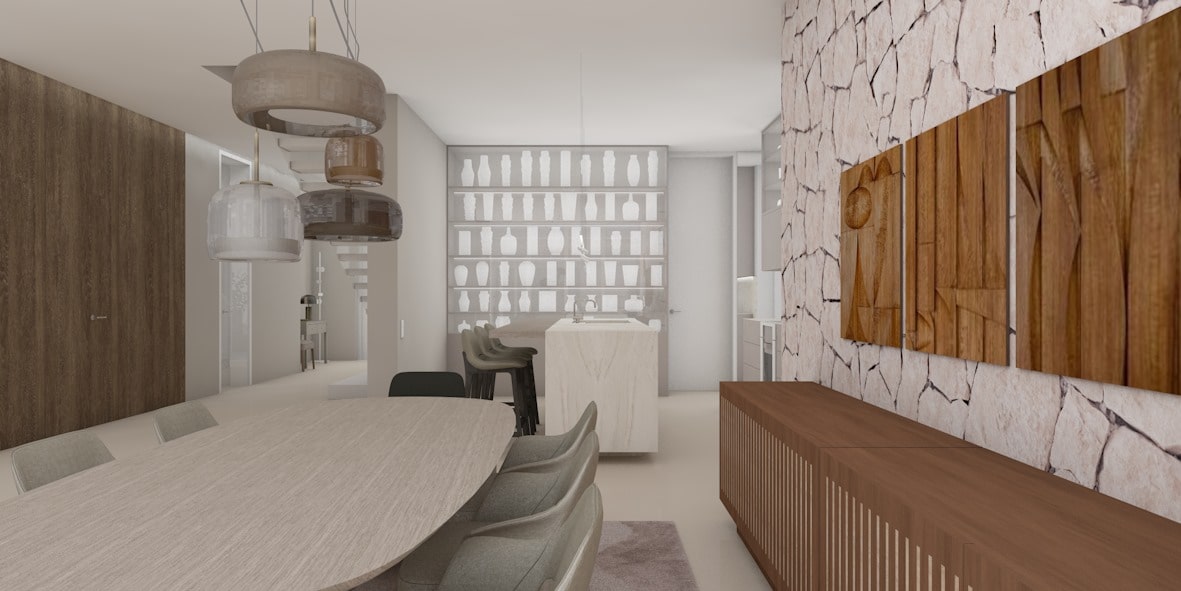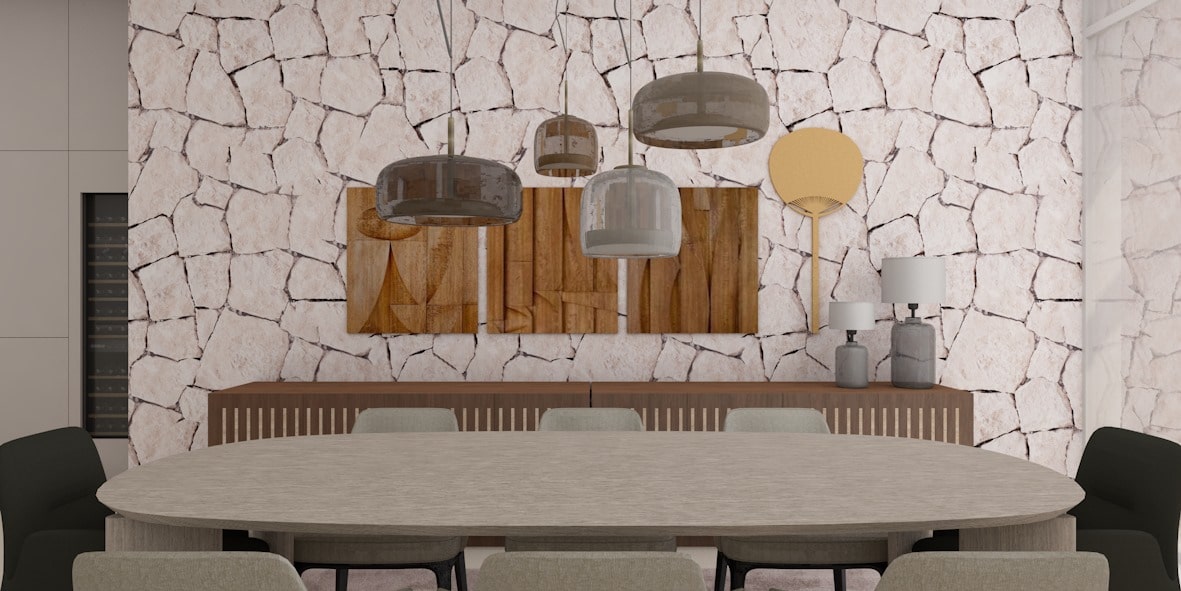 The living room, kitchen and dining room are spacious and have two levels. The interiors combine modernist and vintage styles.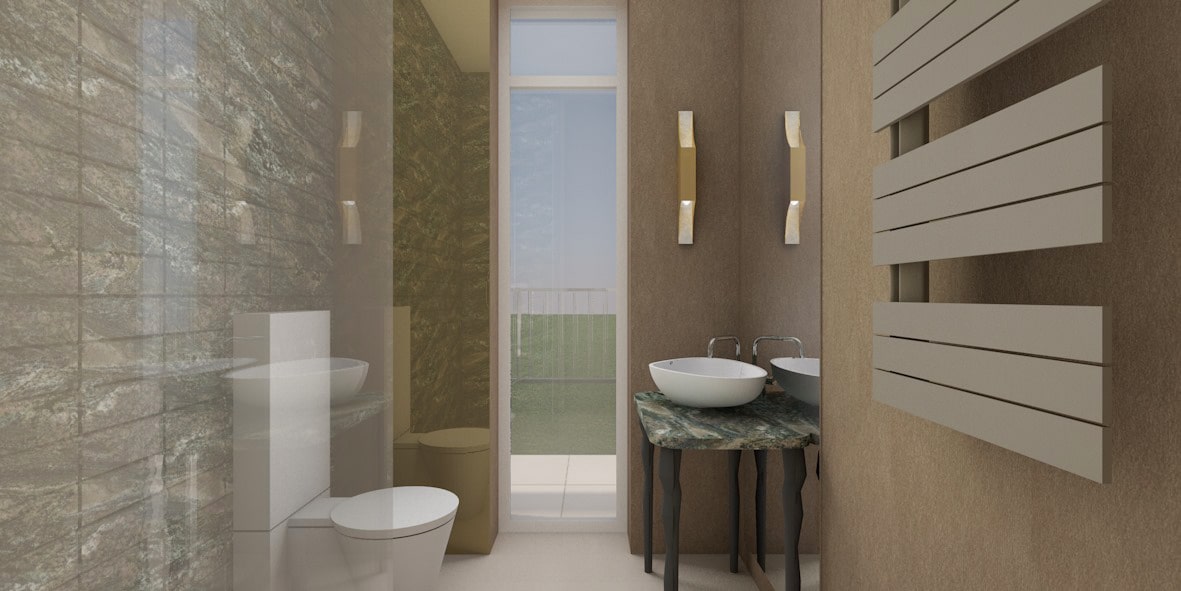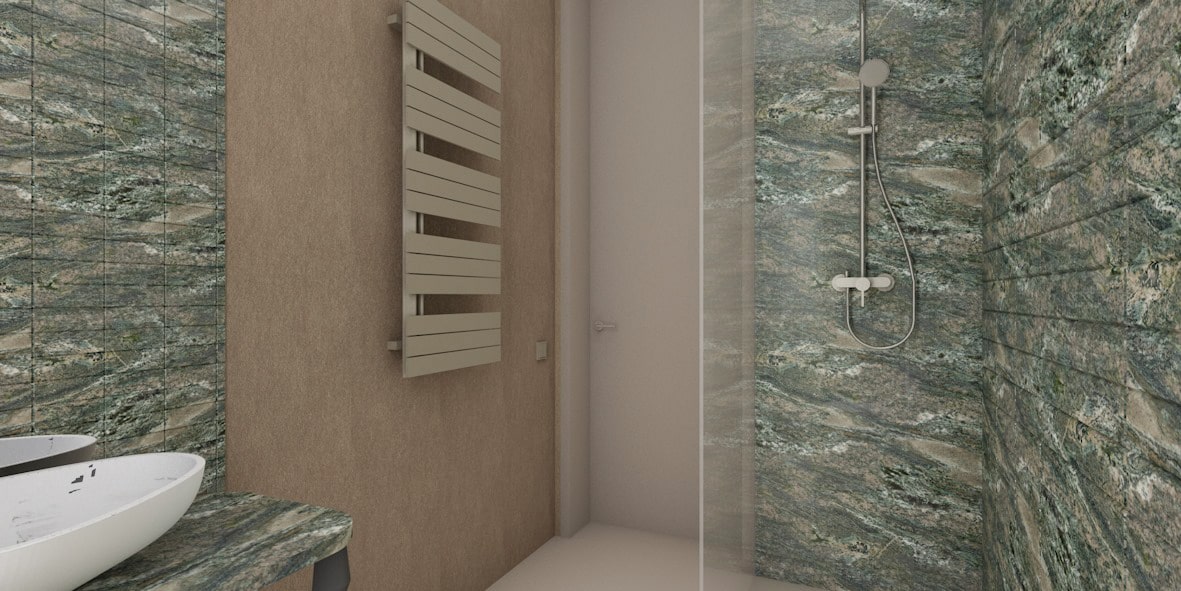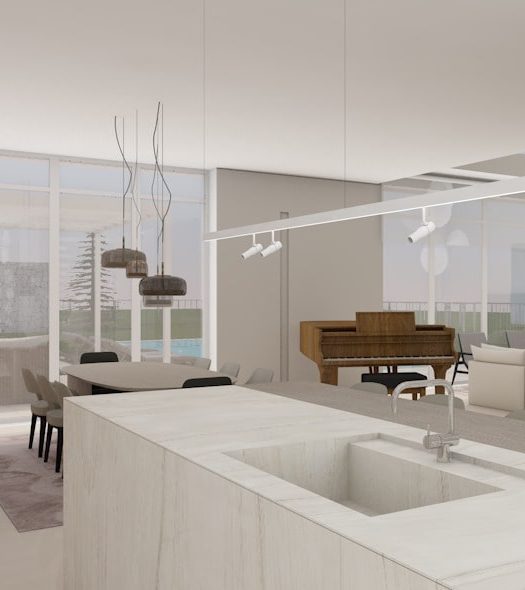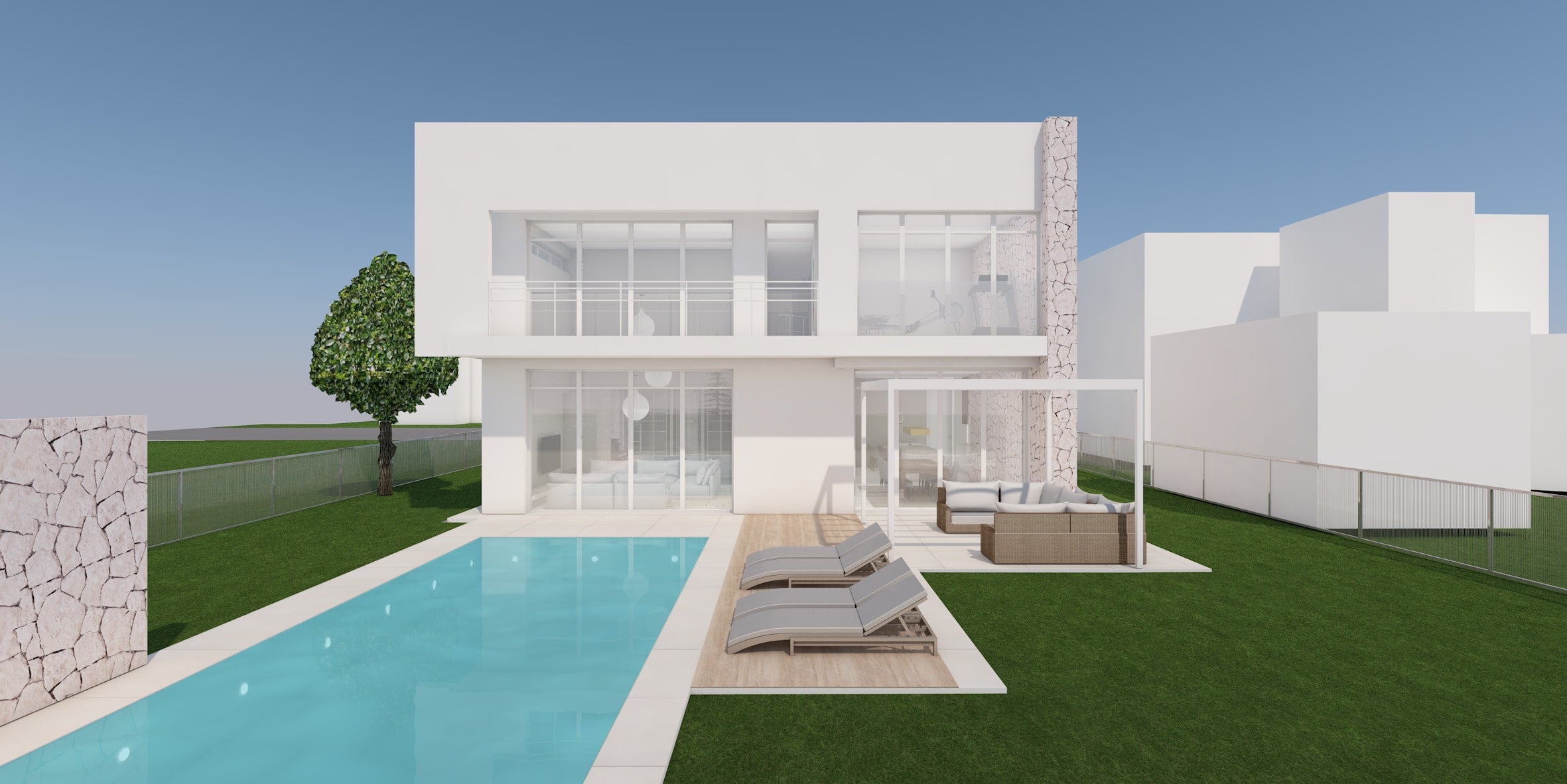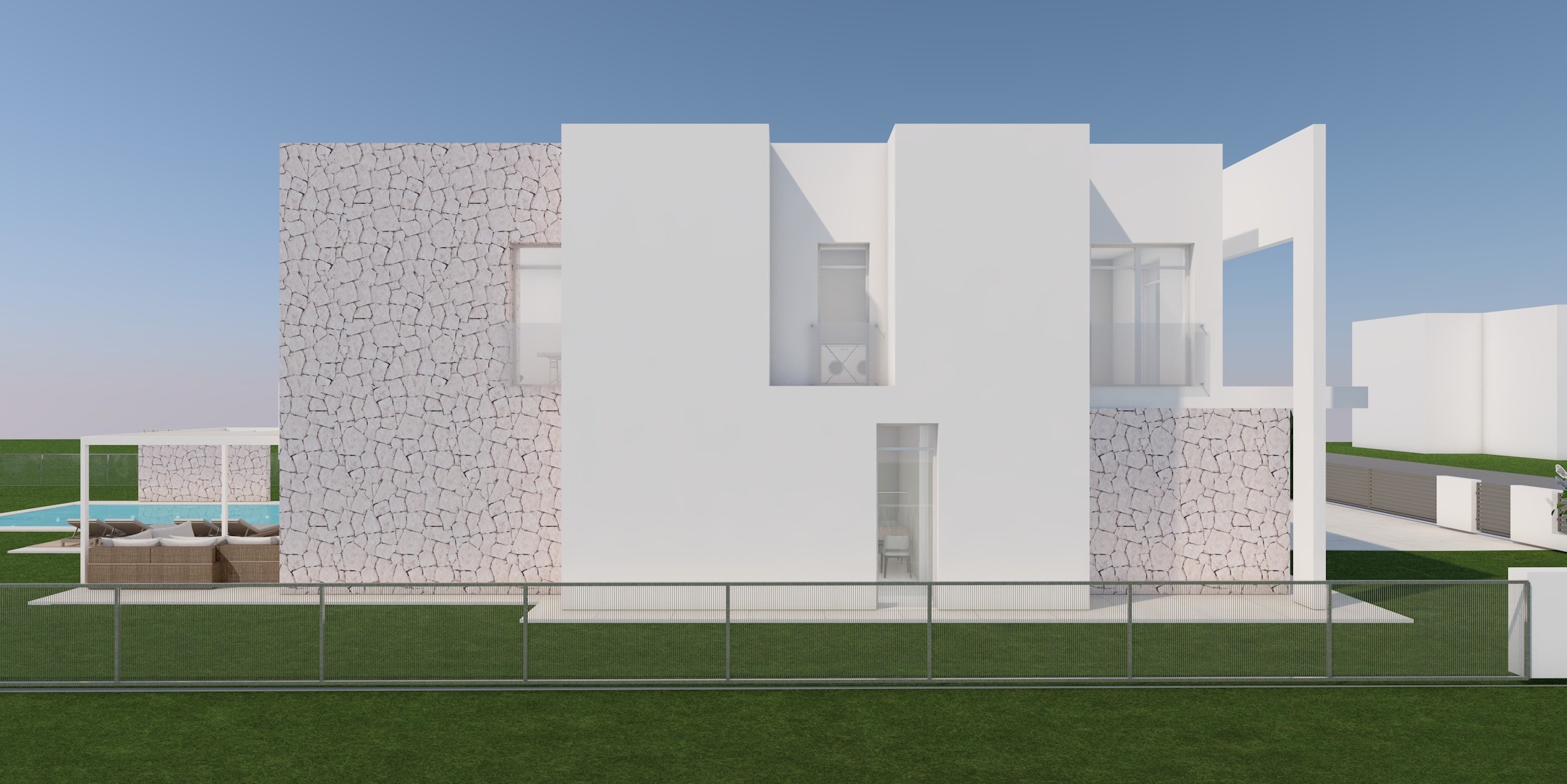 Previous project