House – Kliny
A detached house with a modern, multi-block form is located in Kliny near Poznan. The most unique room is a two-level high living room with a kitchen and dining room and a mezzanine overlooking this room.
For: a family
Type: a detached house
Area: 230 m2
Scope of works: architecture + interior + furnishing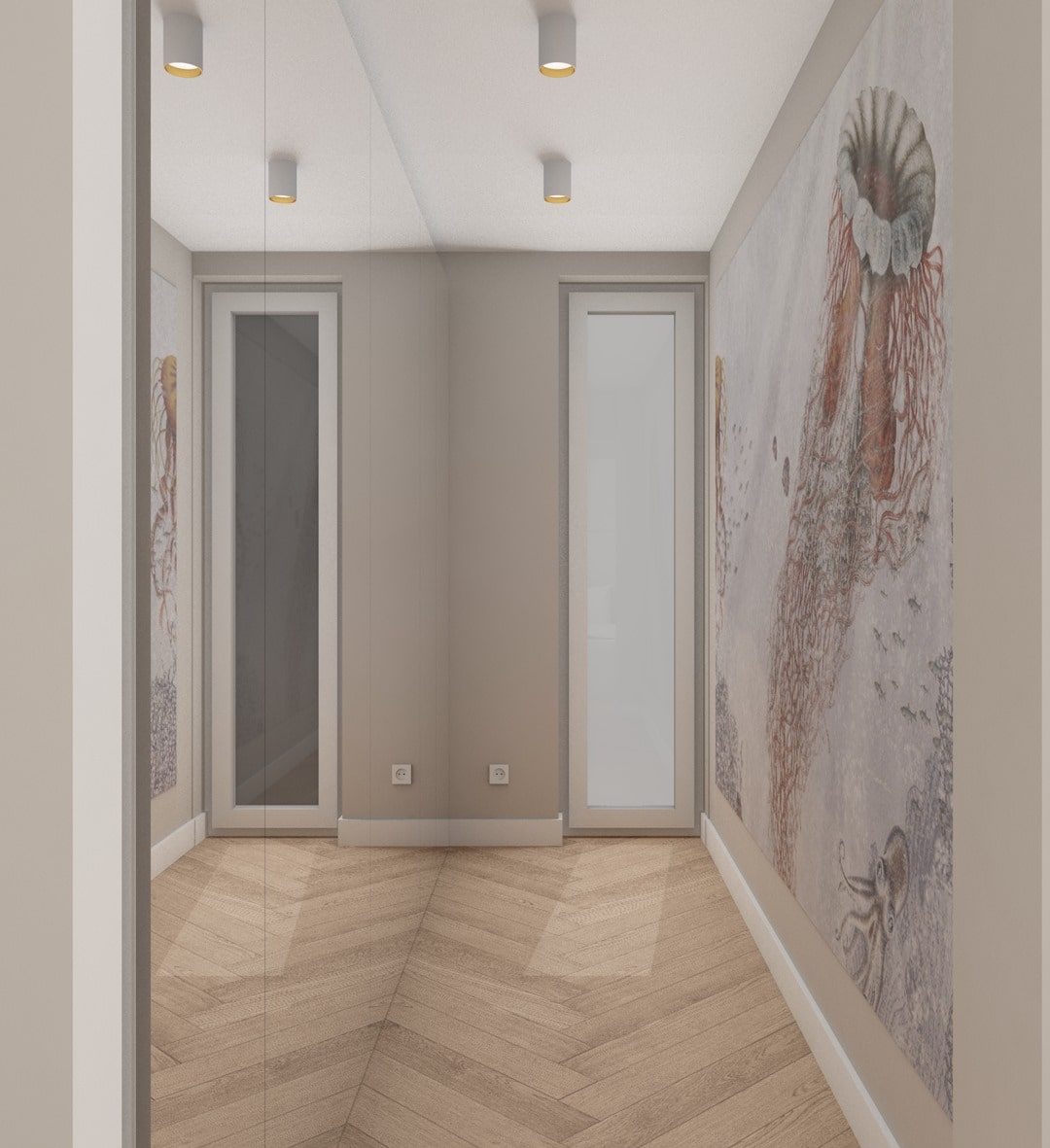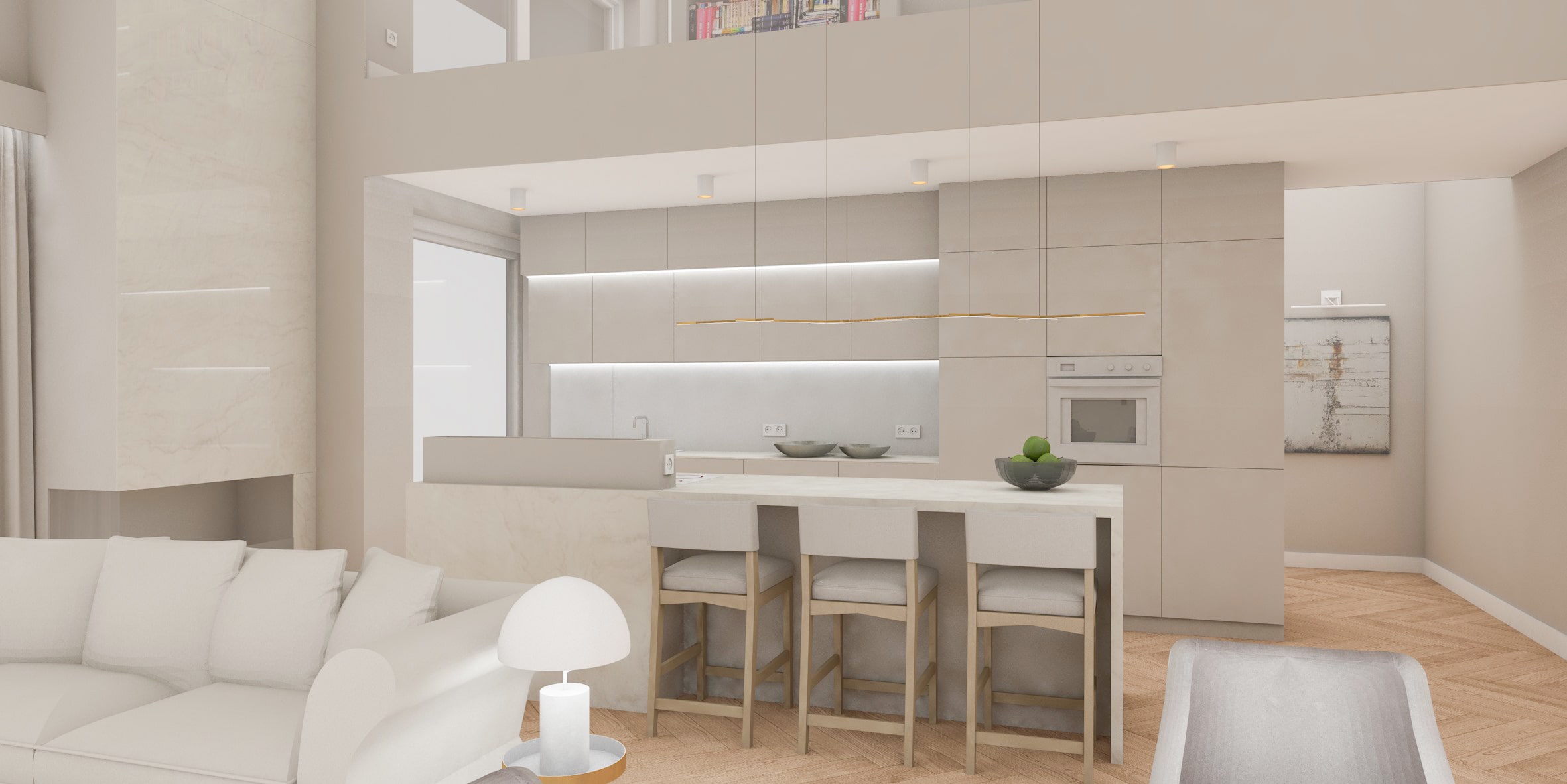 On the mezzanine there is a library and a guest room. Large glazing with the view of the forest perfectly illuminates the room. In the central part of the house there is a one-storey hall. In the side part – the second bedroom, office, bathroom and garage. The elegant and cosy interiors are decorated in subtle, natural colours.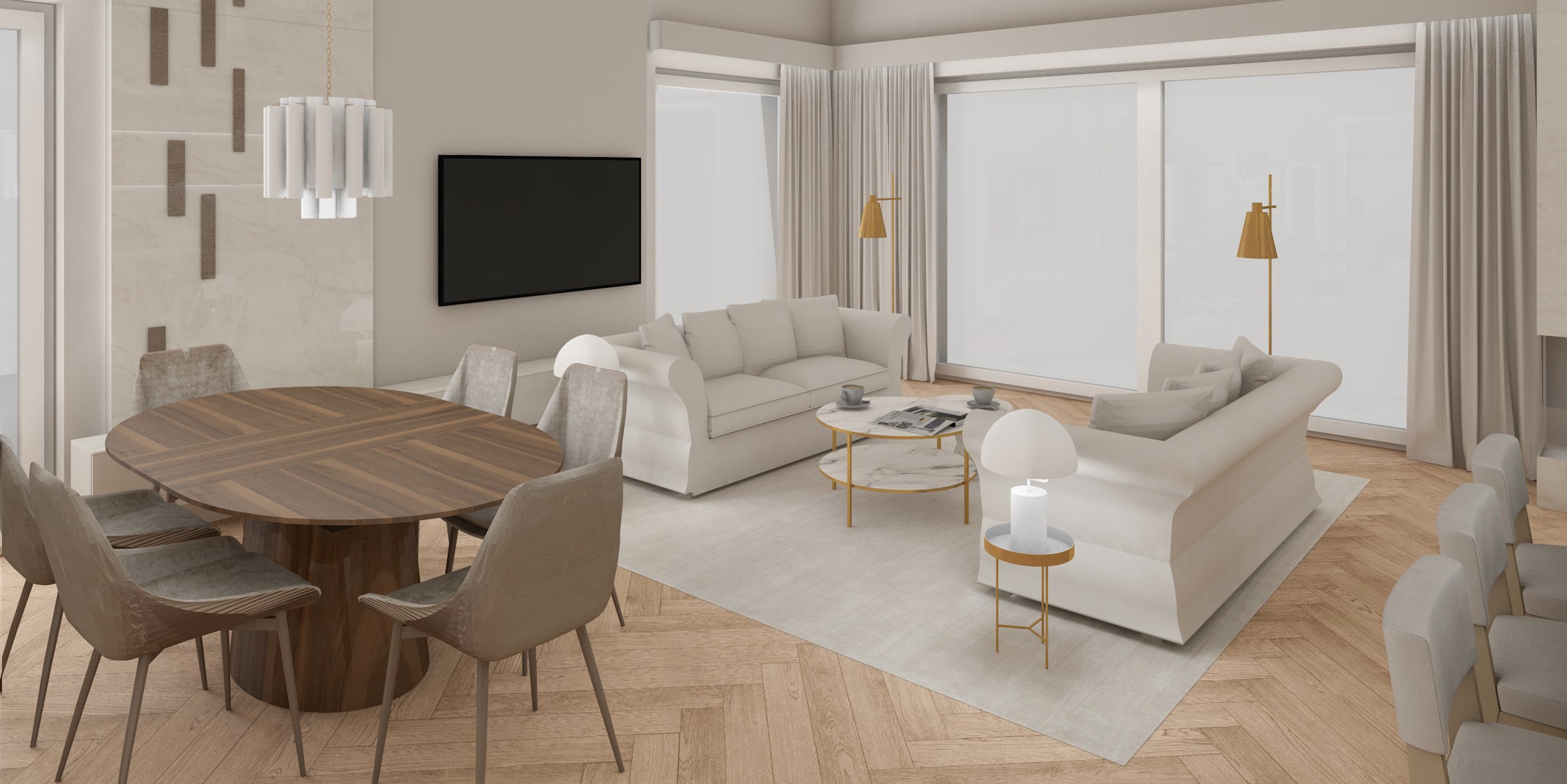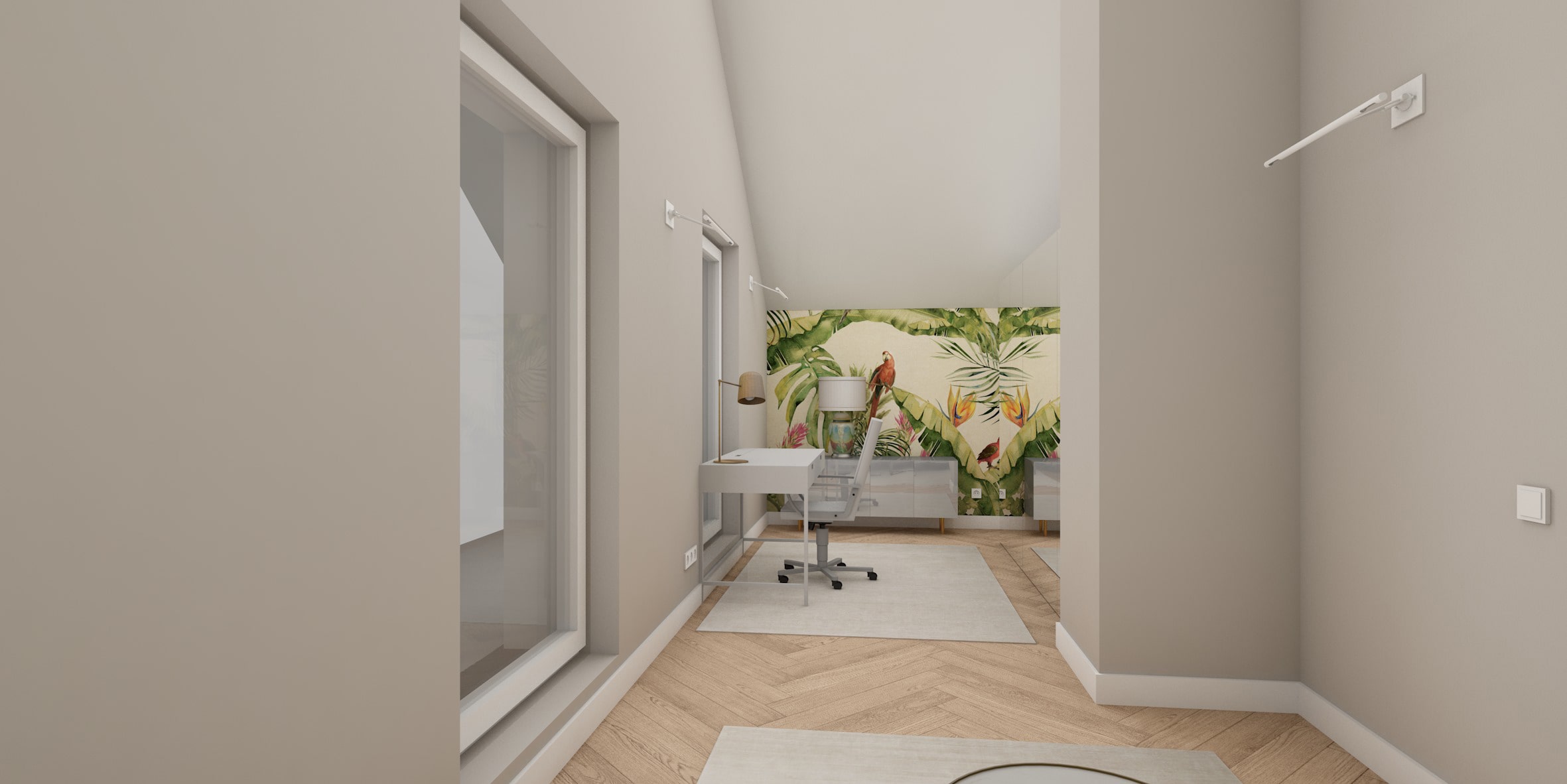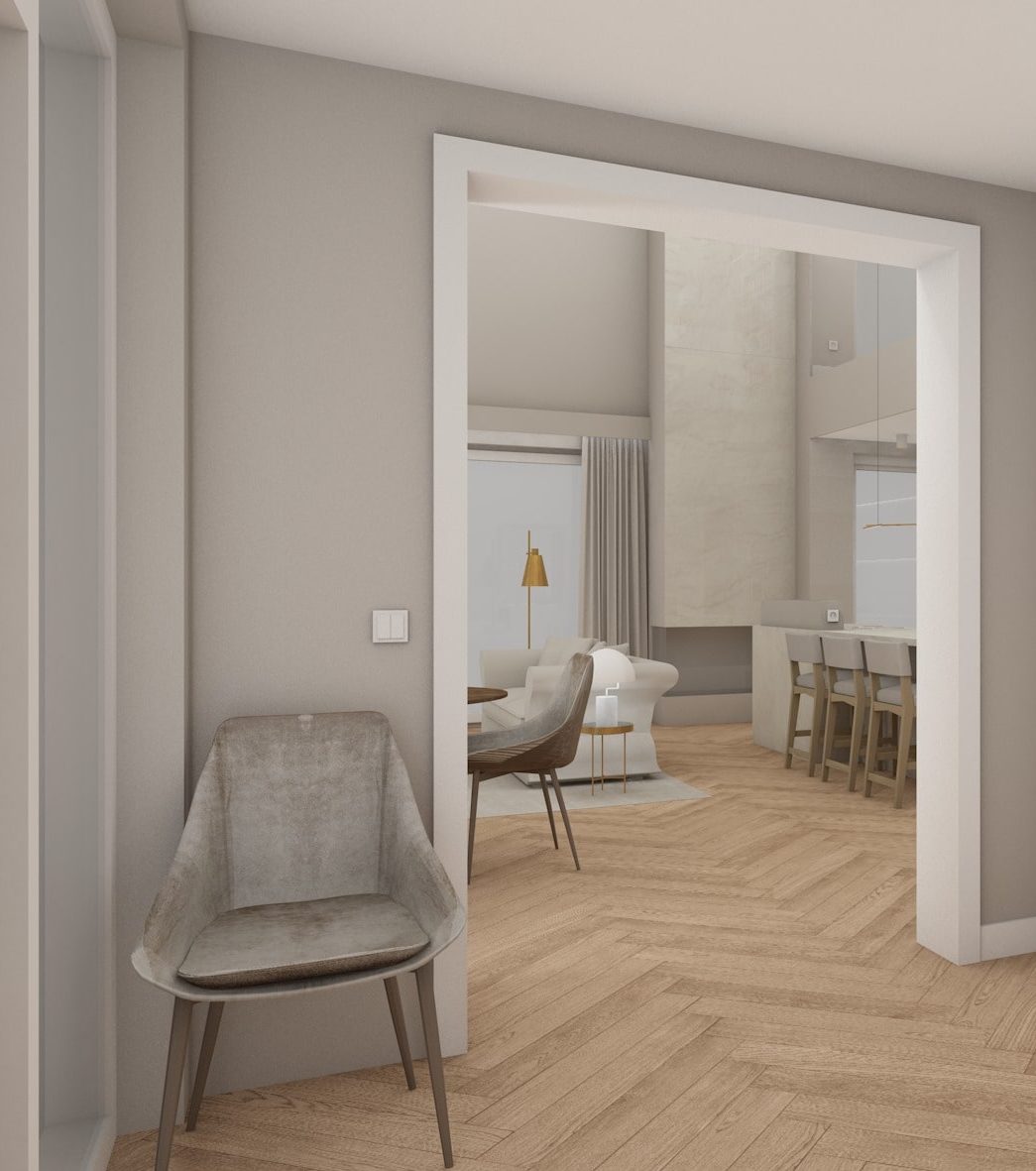 The wood and stone cladding used in the project are a tribute to nature. The wallpapers with plant and animal motifs are also remarkable, adding character to the interior. The cabinet with stucco on the walls, decorated in the Old English style, is also extraordinary.