Chigwell – London
This is the largest private order that has been designed in our studio. A property with an area of
​​about 2 thousand m2 is located in a very prestigious residential area near London. Essex County imposes a Georgian style, dating back to the early 18th century, on the newly built residential architecture.
For: a family
Type: apartment
Area: 2 000 m2
Scope of works: interior + furnishing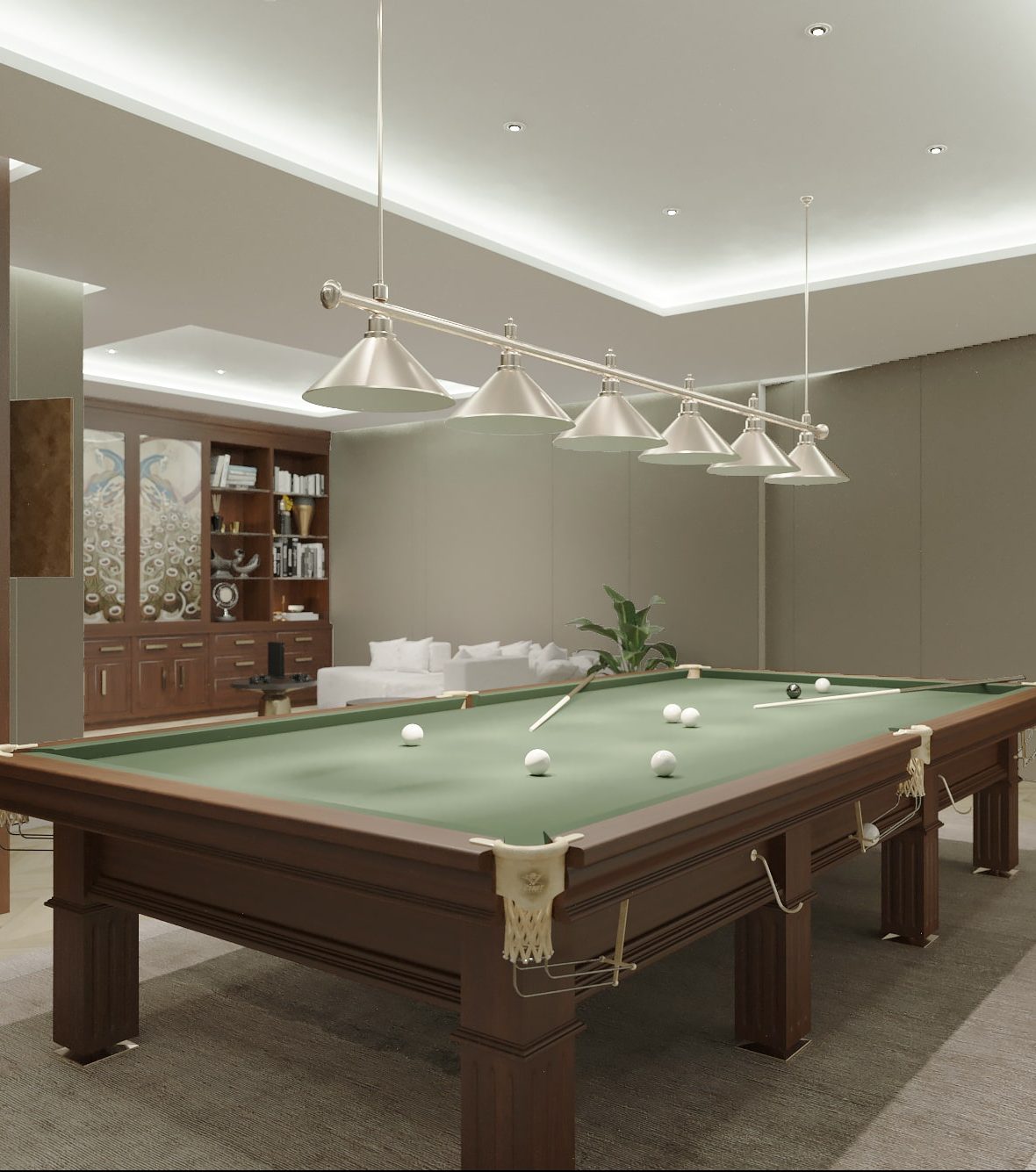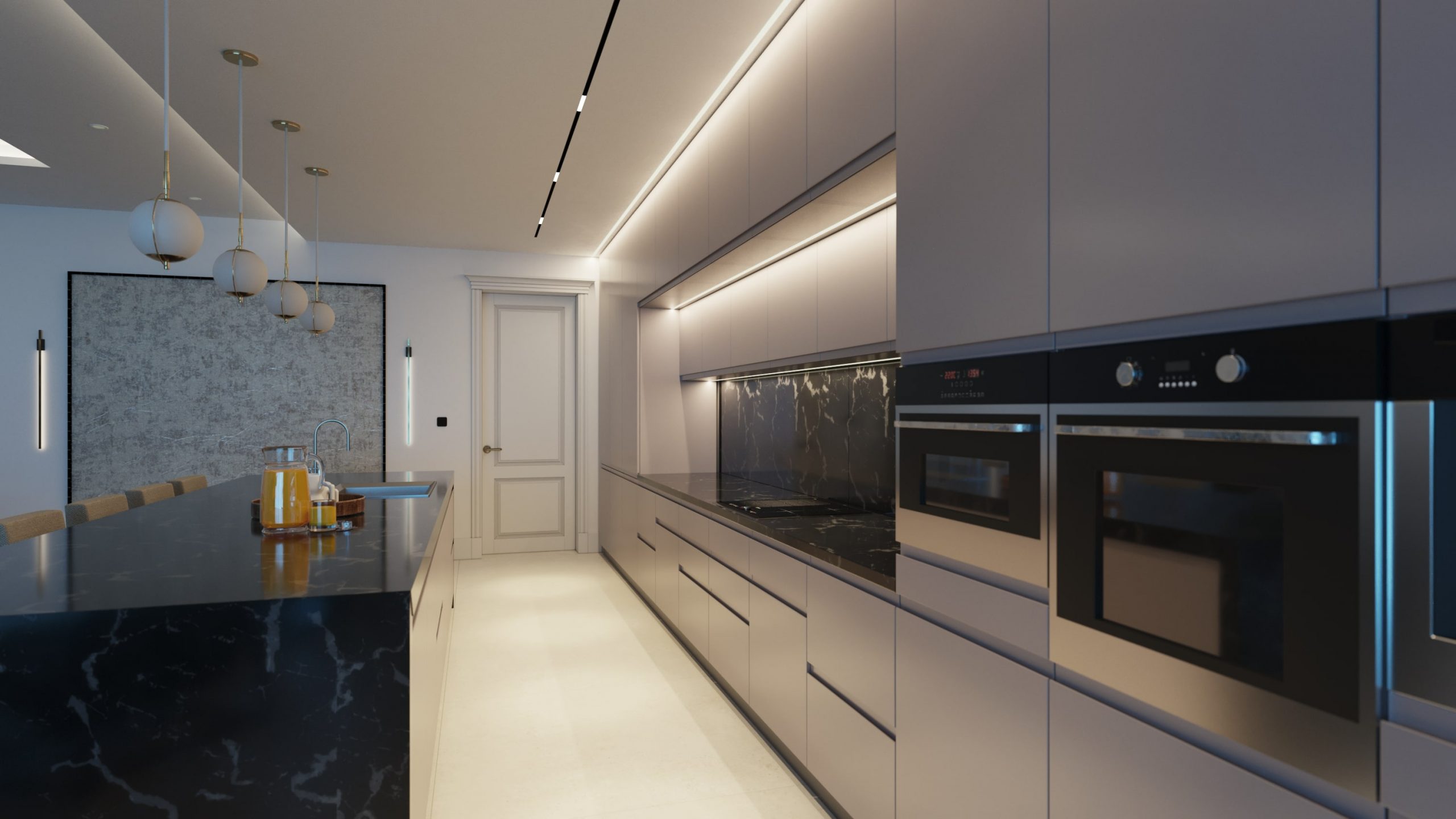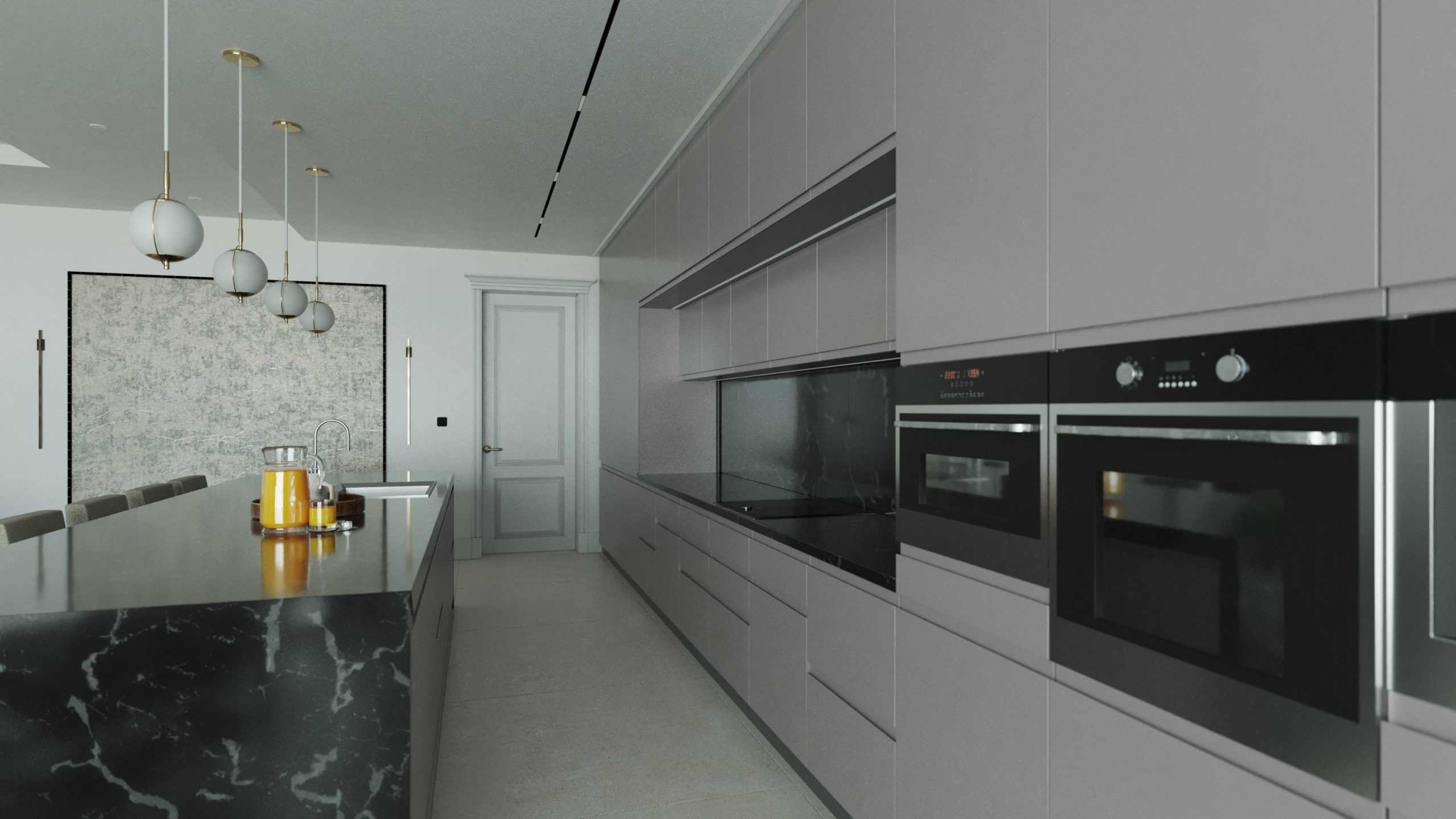 Based on symmetry and neoclassical order, the buildings are equipped with a SPA, an indoor swimming pool, a tennis court, a free-standing garage with several parking spaces, and an elevator. In the basement there is a cinema room and a billiard room. The property has 8 bedrooms (each with a separate bathroom and dressing room), 3 living rooms, 2 kitchens, a wine cellar, and a study room.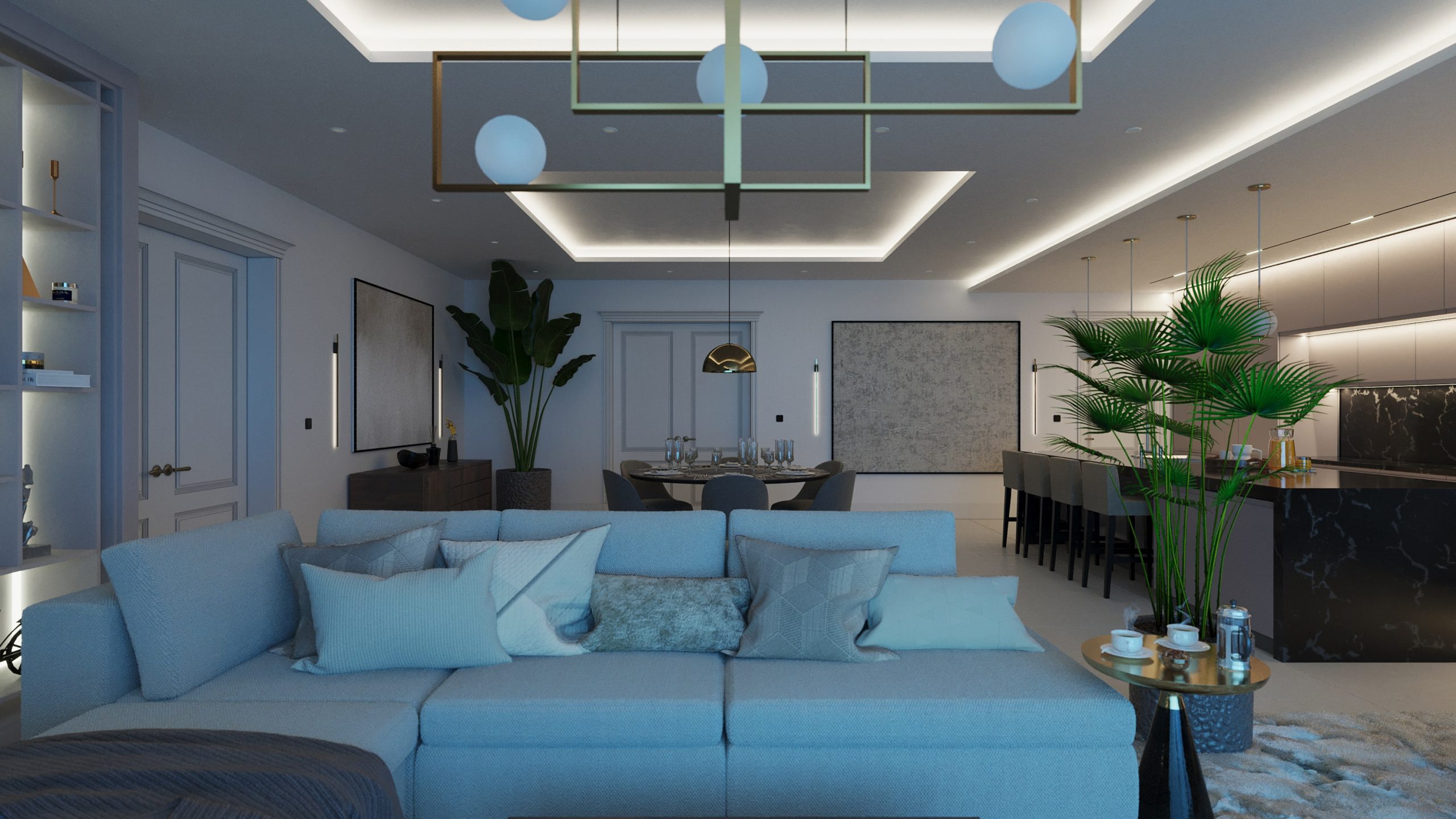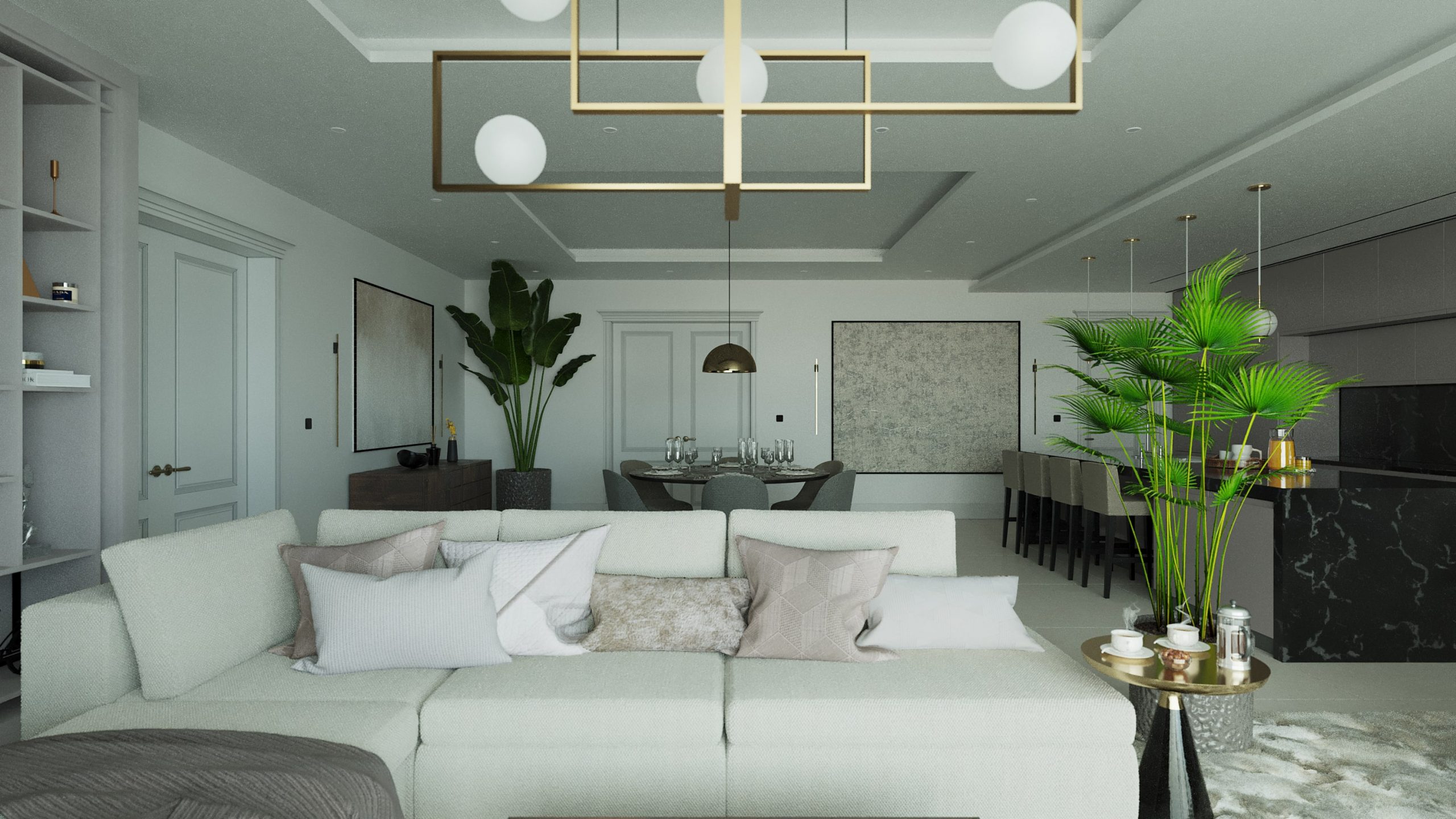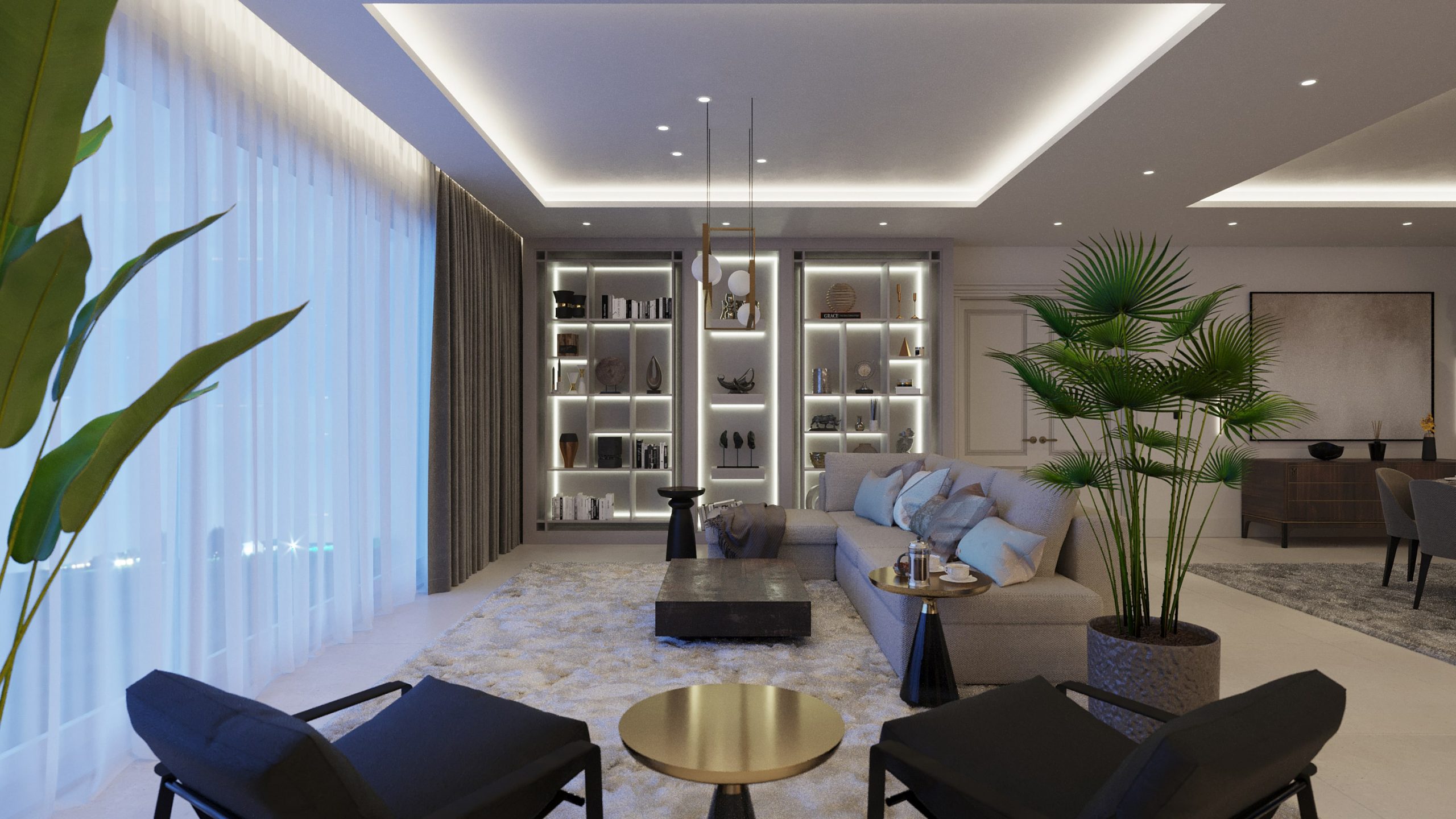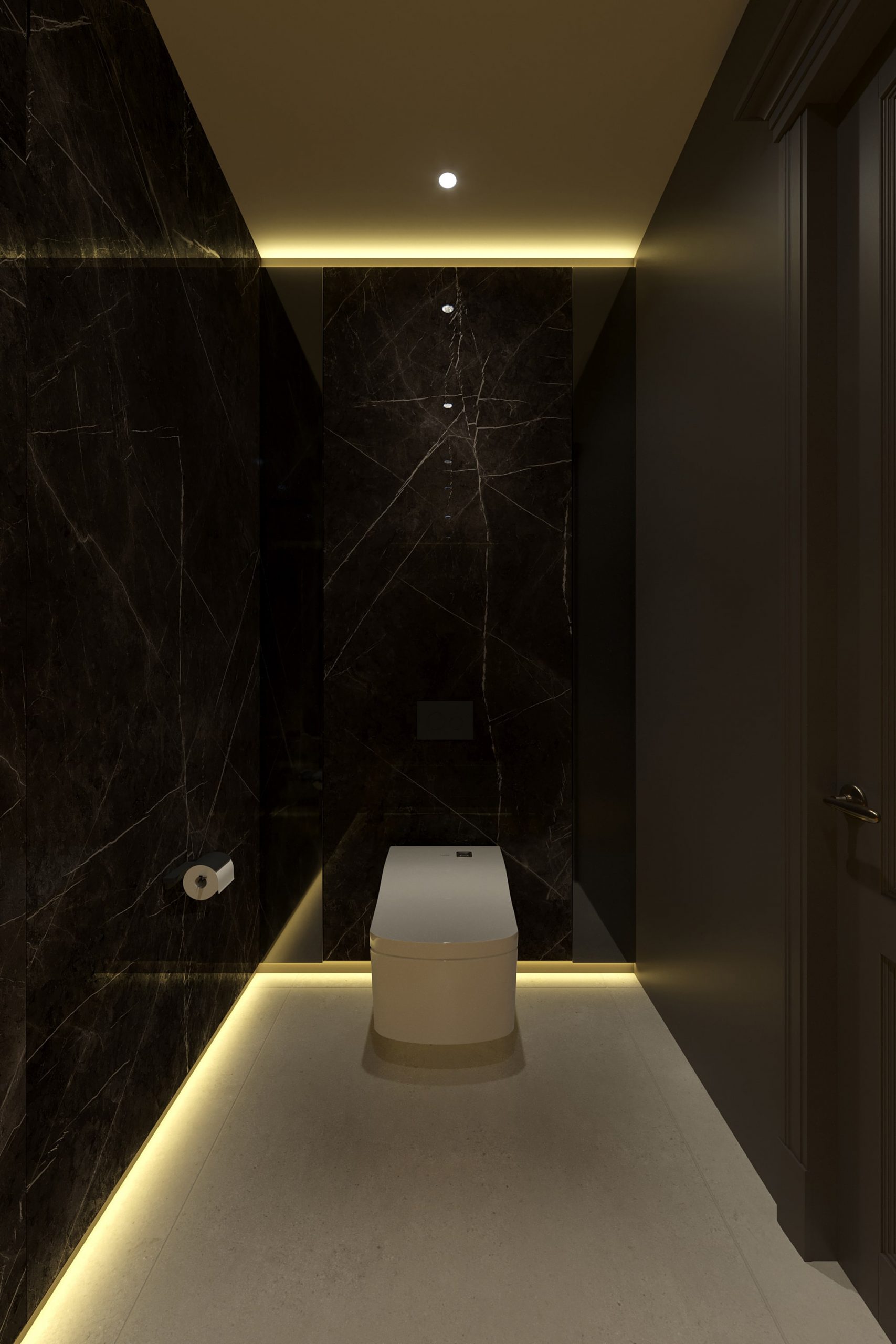 The spacious staircase in the representative entrance hall was designed on a circular plan. The entire interior design was created in our studio. Classic door and window joinery is a Georgian accent in the modern solutions and furniture of the SALOMONA brand. Subtle colours are complemented by the accents of avant-garde painting and interesting luminaires.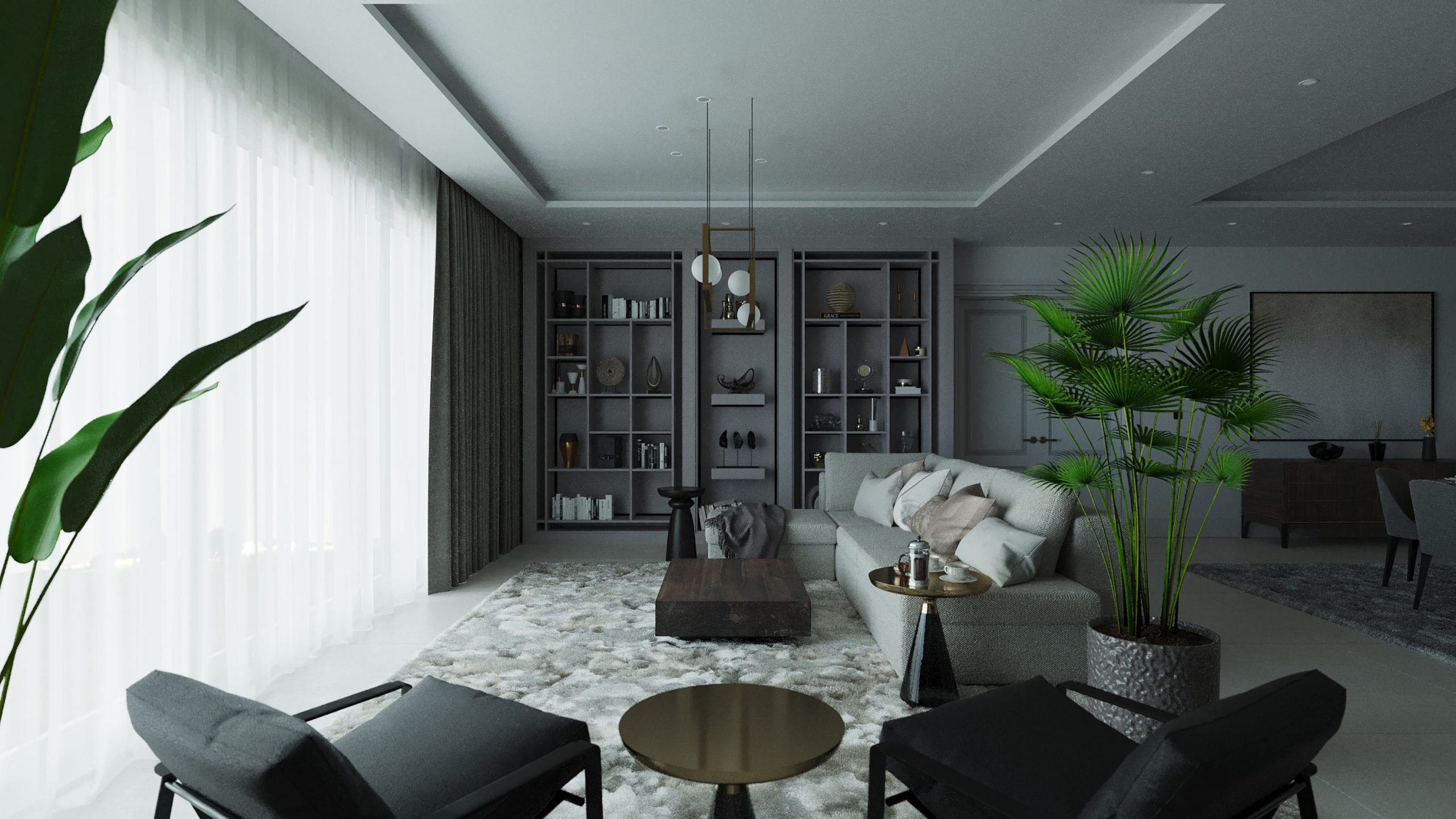 Soft carpets rest on the stone floors on the ground floor and on the wooden floors on the 1st and 2nd floor.