Pileckiego – Poznan
From the windows of this two-level penthouse there is an unobstructed view of the forest. The owner, a wine connoisseur, asked us to design an elegant winery for 700 bottles of wine.
For: a family
Type: apartment
Area: 120 m2
Scope of works: interior + furnishing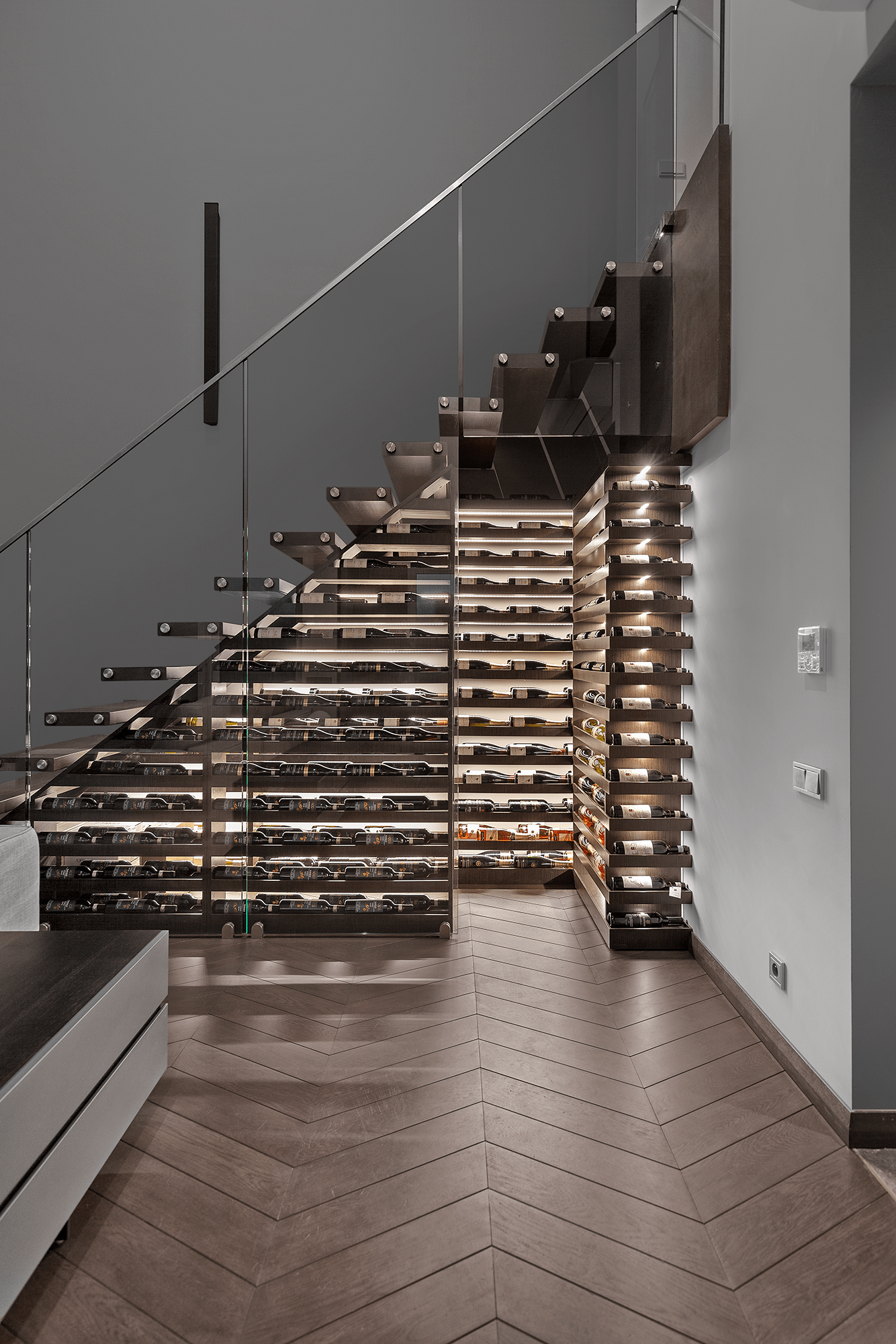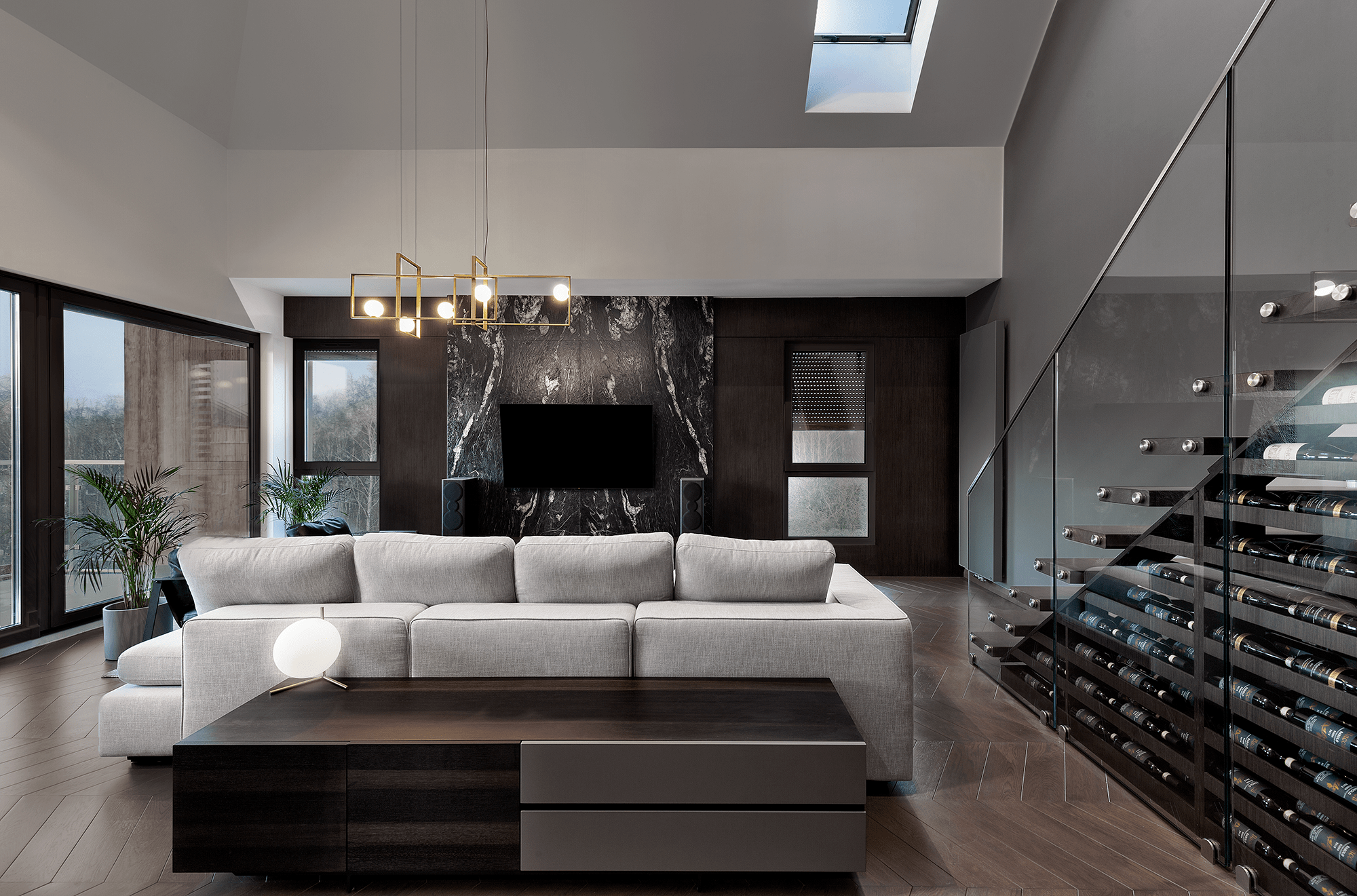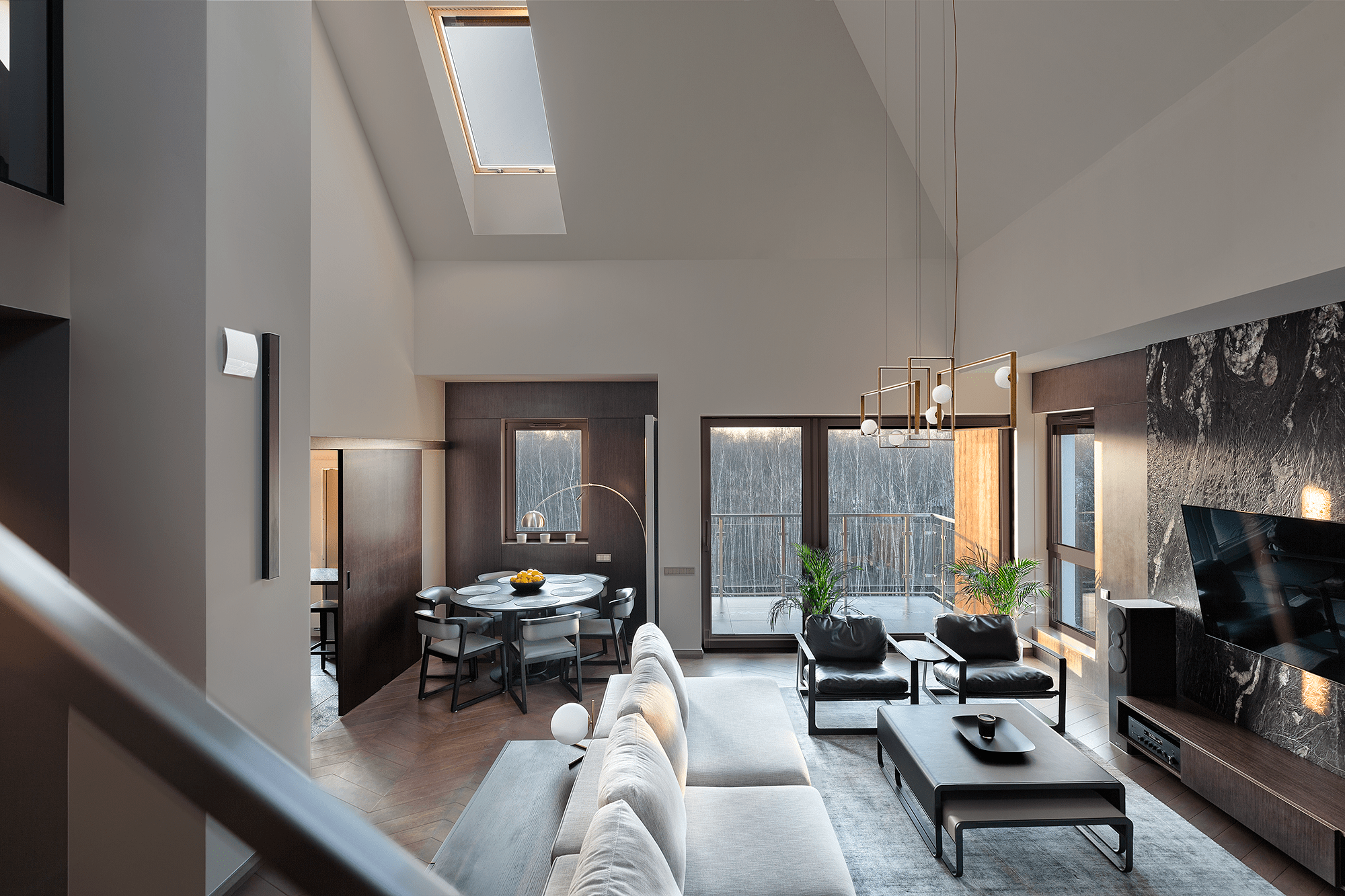 The apartment impresses with a two-level living room, which can be seen through glass from the main bedroom on the first floor. The walls are clad with natural stone and veneered lining. Soft, silk carpets and a high-quality solid plank floor create excellent acoustic conditions.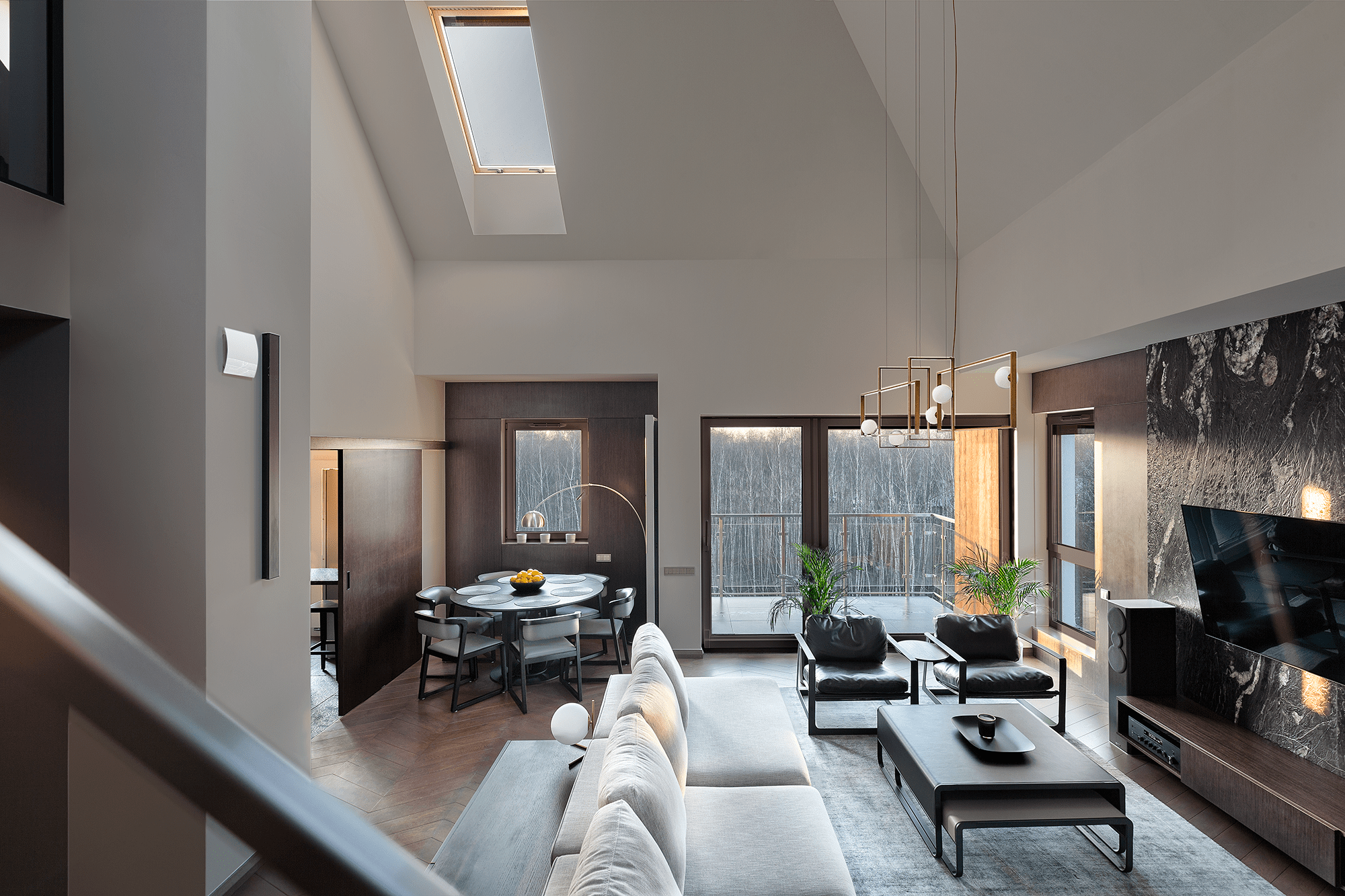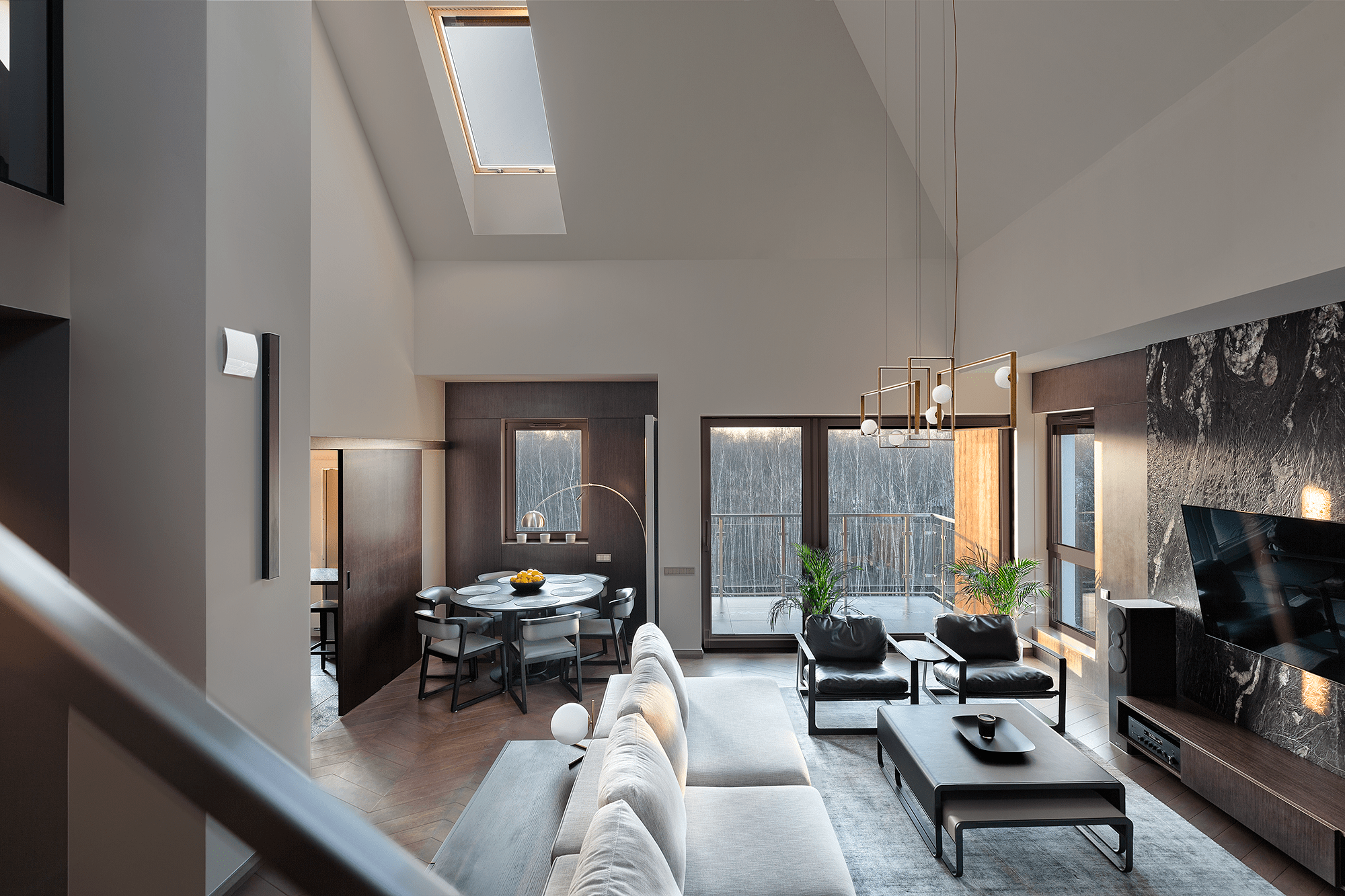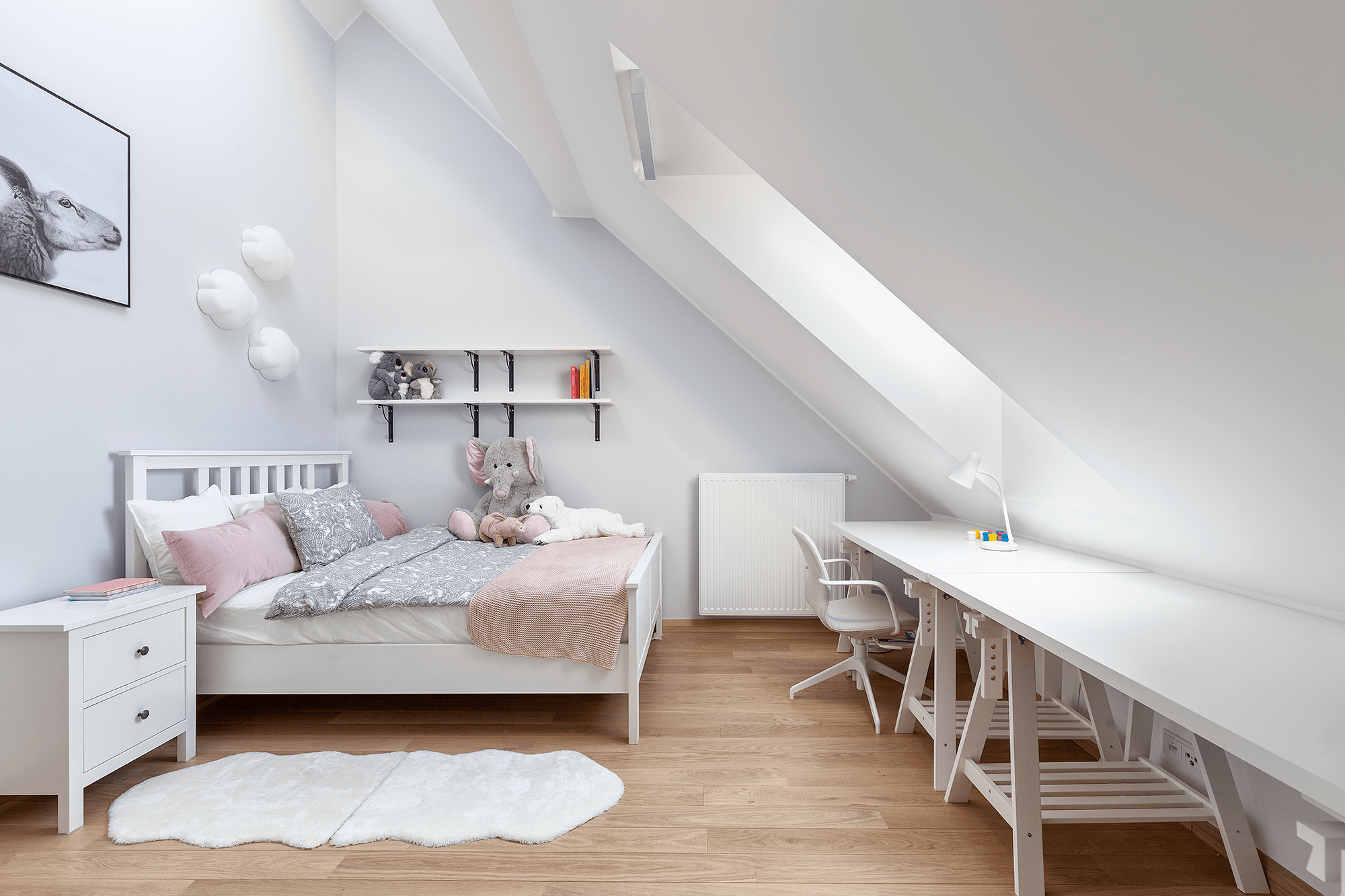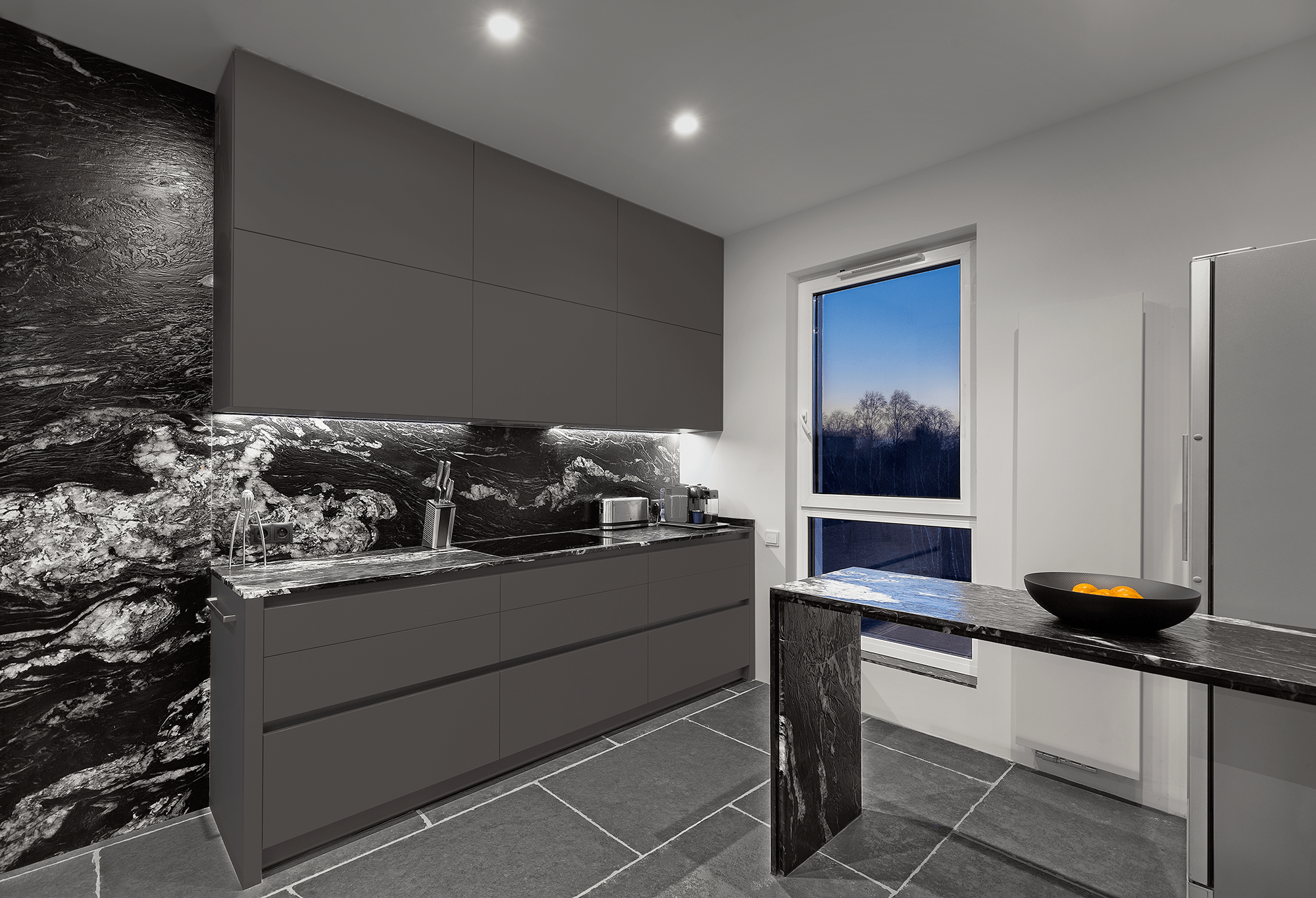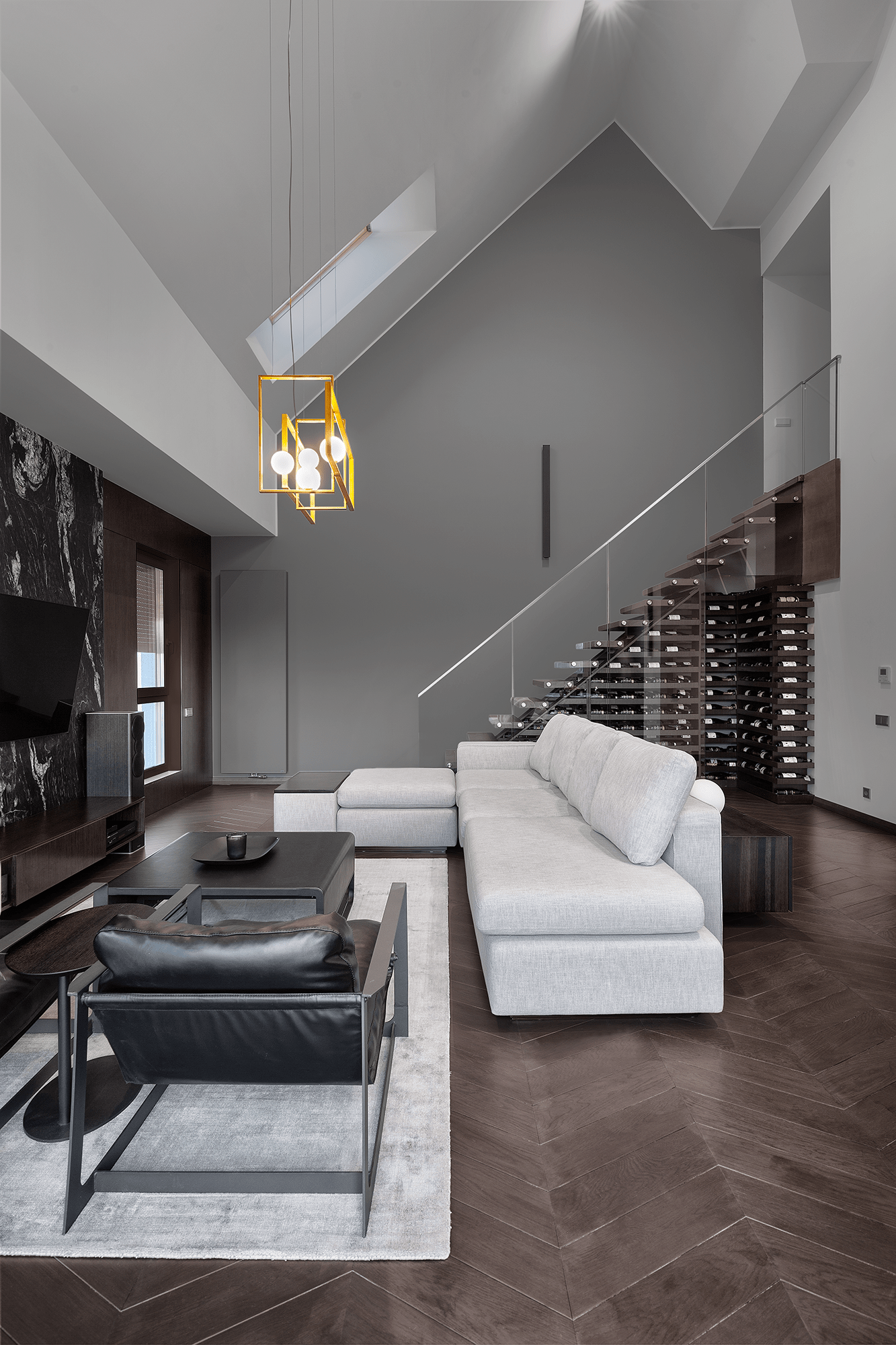 The apartment is equipped with furniture from the SALOMONA collection. The entire interior is maintained in the highest quality modern aesthetics, economical in detail, with the use of natural materials and Belgian fabrics.